Tamil Nadu Freedom Fighters and their role in Independence Movement

Tamil Nadu has its own pride as it has a collection of well known Freedom Fighters from its state. Many freedom fighters have dedicated their life and served themselves for society towards Indian Independence Movement that was against the rule of British. This article will focus manily about the life history and struggle made by each freedom fighter on their behalf.Read more for further informations.


V.O Chidambaram Pillai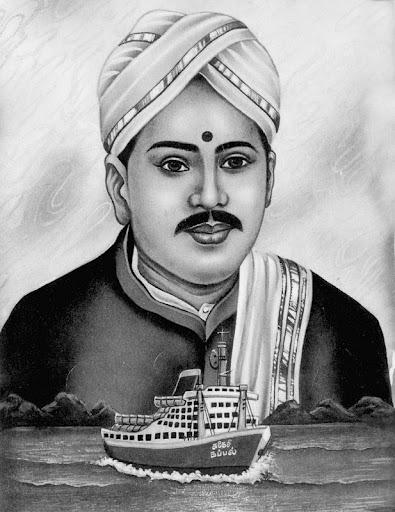 V.O Chidambaram Pillai one of the predominant Indian freedom fighter in short called as V.O.C was a lawyer and famous figure in Indian Political life. He was born on 5th September 1872 to Ulagnatha Pillai and Parvathy ammal at Vandanam a small town at Ottapidaram in Tuticorin district of Tamil Nadu. V.O.Chidambaram Pillai was a lawyer by his carrer and also an excellent writer, speaker, leader, fighter who was much font and a as scholar of Tamil. He was also called by other names like Kappalottaiya Tamilan, Sekkuezhultha semmal who had his schooling at this home town along with high school education at Tuticorin. Later he moved to Tiruchirapalli to practice Law in 1895 and before this event he worked as a Taluk officer clerk. Moreover Chidambaram Pillai was much sincere towards his work who even acted as a champion towards his cases and also sympathetic towards poor people. On one of his visit to Chennai he was advised to do something for the nation by Ramakrishnathar a saint of Swami Vivekananda Ashram and during this instant of meeting Chidambaram Pillai become friend with Tamil poet Bharatiyar who shared his political views.

V.O.Chidambaram Pillai entered into politics in 1905 by becoming a member of India National Congress. In 1980 and 1900 Indian Independence movement and Swadeshi movement was at a huge impact of height and these movements were initiated by Balagandharar Tilak and Lala Lajapat Rai made Chidambaram pillai to become a discipline of Tilak in 1892. Events of freedom struggle attracted him and due to it he organized various peoples to fight towards foreign economics by challenging monopoly of British Maritime Trade in India. Chidambaram pillai has his own pride even now as in 1906 he launched first Indian shipping company services between Tuticorin and Colombo with Swadeshi Steam Navigation Company which was against British ships. Chidambaram pillai still lives in the minds of Tamil people and few of his Honour and Monuments existing now may be like VOC Port Trust, VOC college, VOC park, VOC Bridge and even stepped his foot in the film industry where the real life history of Chidambaram Pillai a mega hit movie acted by Shivaji Ganesan in 1961. A number of services done by him still persist into the minds of many Indians and let them with their salute and hats off for the service and sacrifice rendered by him.


Veerapandiyan Kattabomman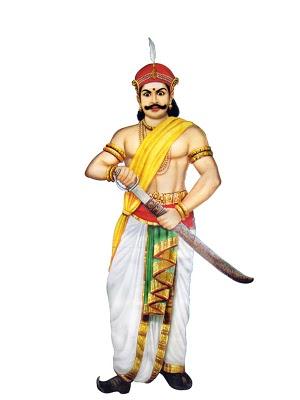 Veerapandiyan who Was born on 3rd January 1761 at Panchalakurchi of Tamil Nadu was called as Black Prince Karuthai was the 47th king of panchalakurchi during 18th century. Kattabomman was one of the earliest freedom fighter to oppose the rule of british in his area. Veerapandiyanpuram now known as ottaipitaram was ruled by Jagaveera pandiyan and his dynasty and throne was leaded by Kattabomman.

Kattabomman was the 5th ruler from kattabomman clan and a palyakavar of Madurai Nayak kingdom. Kattabomman was a big devotee of Tiruchendur lord Murugan and due to his devotion he installed 40 belles at this temple and now called as Mani Mandapam. During the war the fort of panchalakuruchi was destroyed to the ground and all the wealth of kattabomman was thrown away by the English soldiers. But inspite of the above Kattabomman made a revolution in the history of independence and his story are being celebrated in many legends and epic poetry in Tamil Language. Kattabomman had 9 villages under his rule and on his memory 7 arches dedicated to Kattabomman was erected in the gateway to panclakuruchi fort via kurukkuchalai and ottaipidaram. A memorial was set for him in 1974 and the fort was built on a 6 acre land which is currently under the control of tourism department. The entire life history of kattabomman was made as a remarkable item in the form of a photo sketch at his memorial fort for the views of public.


Tirupur Kumaran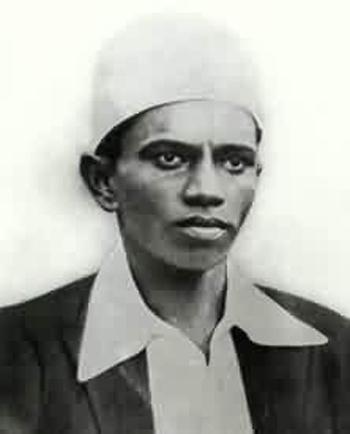 Tirupur kumaran another Indian revolutionary freedom fighter participated in Indian independence movement. Kumaran was called as kodikatha kumaran as he died holding the Indian flag in his hand during a protest march against British government. Kumaran was the founder of Desa Bandhan youth association and was a great contributor towards congress movement. A stamp was issued in October 2004 towards his memory on his 100th birth anniversary and even now his statue erected at Tirupur acts as a best landmark and point of public administration meetings.


Subramanina Bharathi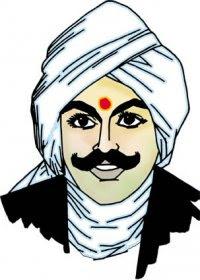 Bharathi was born on December 11th 1882 to Chinnaswami Subramanaya iyer and Lakshmi ammal at Ettaiyapuram who was a well known writer, poet, journalist and a social reformer. Bharathi was an independent freedom fighter and reformer and he is still pioneer and considered as a greatest Tamil poet of modern era. Bharathi had his schooling at MDT Hindu college and worked as a Tamil teacher in Madurai Sethupathy High School. Bharathi had his participation in historic surat congress in the year 1907 and he impressed himself towards his writings and political activity. His nationalistic poem Vandhae Madaram is referred to as National poem of India.

Bharathi poem was much inspirational to other people to join independent struggle and he was very much devoted to Tamil Language. He even produced pieces of kannan pattu and modern poems. Bharathi has even set tunes to number of songs and also composed two songs entirely in Sanskrit. Bharathi as a journalist has pride in India as he was first to introduce political cartoons to his newspaper. Bharathi also had his steps in various output like Autobiography, Patriotic songs, Philosphical songs, Devotional songs, Pappa Pattu and many more. Among them his Oadi Vilayatu Pappa was much famous in the minds of school childrens. Few of his memory still exists in the minds of all with his naming given to a university along with a statue at beach and even a Tamil movie which released portrays the life of Bharati was a huge hit.


Kamaraj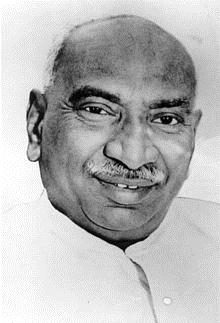 Kamaraj a kingmaker of Indian politics was born to Kumarasamy Nadar and Sivakami ammal on 15th july 1903 in Virudhanagar of Tamil Nadu and he was known for his honesty, integrity and simplicity. Kamaraj involved himself in Indian Independence movement and also called as Gandhi of south. Kamaraj was called as padikatha methai but he was much fond in spreading free education and even has his own pride in introducing free mid day meal scheme in schools during his rule as chief minister in 1957.

Kamaraj not only introduced many schools but he took all steps towards in improving the standard of education and syllabus to various abilities. Agriculture scheme took a full swing during his period and a number of dams like Manimuthar, Vaigai, Aliyar, Sathanur and Krishnagiri was constructed under his rule for better cultivation and improvement of life of the farmers. He did not stop his service with this instend he also stepped himself towards industrial developments and few industries started during his period were BHEL, Neyveli Lignite Corporation, Manali Refinery Ltd. Kamaraj due to his good services rendered to public made him to take the seat of chief minister for three consecutive terms. Kamaraj at his age of 16 enrolled himself as a full time worker for congress and have even visited jail for several protests and movements. Kamaraj memorial house is now a permanent gallery with huge collections of photos and personal history of Kamaraj. To make a note the life history of Kamaraj was showcased as a movie in the year 2004 and the English version was released as a DVD in 2007. In honour of his memory the Domestic Terminal of Chennai airport is named as Kamaraj Domestic Terminal.


Maruthu pandiyar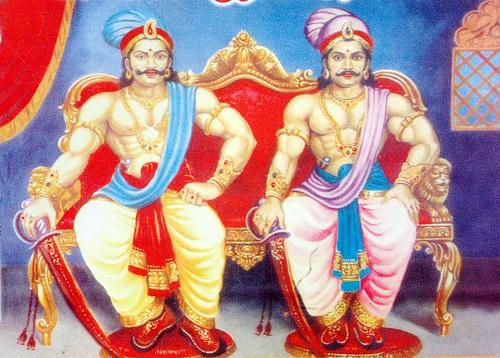 During the end of the 18th century the sivagangai area was ruled by periya maruthu and china maruthu who were also called as maruthu pandiyargal.56 years back before the occurrence of sepoy mutiny first war of indepence in many parts of north India during 1857 these brothers has pride to make an issue about a public announcement towards independence from colonial british rule from Trichy Thiruvarangam temple of Tamilnadu which was held on June 10th 1801. In 1748 mookiah palaniappan (Agamudayar) servai and Andayer gave birth to one of the maruthu brothers periya maruthu as their elder son at narikkudi near aruppukkottai and later after 5 years on 1753 they gave birth to another son who was called by the name china maruthu.

Udayar sewai father of these brothers had his career as a general in ramnad state military and due to this it lets these brothers with a good opportunity in learning martial arts at the specific centre. Polygar war or palayakkarar wars was well known war fought between palyakkarars of former Madurai kingdom and british east india company during march 1799 to may 1802. During the wars several weapons were used to attack british and as maruthur brothers were well trained in martial arts they attacked British with one of the excellent weapon named valari stick which is made of wood. As these brothers show case their talents towards martial arts the arts the raja of Ramnad Muthu Vijaya Raghunathar Sethupathy honoured them with the title named pandiyar.

Maruthu brothers were very much brave and they were famous for tiger fights where they can they kill the tiger without any weapons. Maruthu vadugandhar king of sivagangai came to know about their and invited them to joint their troop and as per his request they were ready to put themselves into the war and British attacked the state of kalaiyar koil during the war and here the king of sivagangai lost his life these brothers along with Rani velu nachiyar wife of the king moved to dindugal which was under hyder ali control. On 29th April 1789 British attacked kollangudi and maruthu brothers with their team defeated arcot nawab territories. More over these brothers had good relationship with Veera Pandiya Kattabomman and involved themselves towards the war with British. These brothers are not only a great warriors but they were a great administrators who worked and served for the welfare of the people and many notable kalayar koil, oorami ,naganga and taks were constructed under their rule.


Dheeran Chinna malai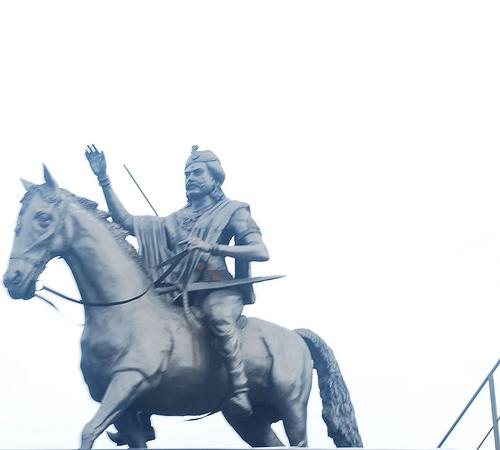 Theerthagiri gouder the second son of Rathinasamy gouder (payiran kootam)and periyatha(othalam kootam) was called as Dheeran chinnamalai was a palaykkar and a main leader in polywars also was a well known freedom fighter from Tamil Nadu. Dheeran ChinnaMalai was born on April 1756 and had his birth place at melapalayam in Erode of Tamil Nadu. Chinnamalai has a good relation with tippu sultan and supported him in all ways and after his death Dheeran Chinnamalai. Constructed a fort to fight against British. The life history of Chinnamalai says that he belongs to playam kottai pattakarar family and to make a point as chinnamalai grand father was childless he adopted two child give them with a title and an area to get in control with the people and family. Chinnamalai was born with four brothers and one sister. Chinnamalai also learned martial arts along with his two brothers Kirilother and Thambi which led them to form Kongu Tamil Youth a martial arts learning centre. Chinnamalai along with his youth team fought against British several and won the battle and later when British destroyed oda nalli fort Chinnamalai and his brothers had their presence at karumalai forests in palani region and with the help of Chinnamalai cook British caught him and hanged him on August 2nd 1805 at sankari fort. Several stories and kummi songs conveys the history and revenge made by these brave brothers even now. To honour the brave king the Tamil Nadu government constructed a manimandapam at Arachalur in Erode at a huge estimate and also a notable statue of Chinnamalai was placed at Guindy in Chennai that also potrays the life history of Chinnamalai painted on wall below his statue.