Christmas Cards Christmas gifts Christmas Decorations Christmas Cakes

Christmas cards and Christmas gifts are very popular during the time of Christmas and also there will be some attractive decorations done in the Christmas time. This article provides details about Christmas decorations.


Christmas Gifts shared during Christmas celebration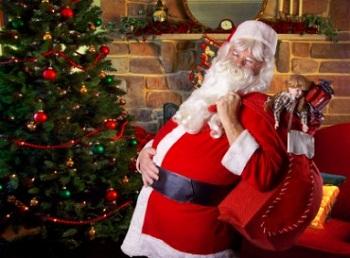 Christmas is the festivals of gifts. Generally Christmas gifts play a major role in the Christmas celebrations. All share their Christmas gifts between mom, dad, beloveds, friends, colleagues etc. And other aspects of giving gift is many well to do families give gifts like new dresses, money, sweets and cakes to the poor families near their localities. The most commonly given gifts are Fresh Flowers, Christmas Candles, Chocolates, Sweets, Perfumes, dresses, Toys & Games , Christmas Stars , Christmas Hanging Bells , Jewellery , Candle Holders , Wallets , Photo Frames etc. These gifts show the token of love which each people show between one and others.


Christmas Cards for Christmas celebration

Cards are the small decorated colorful papers which are generally exchanged between each one to share their love and greet any festival or event. There is a tradition of exchanging cards on the on the day Of Christmas as like other festivals and events. From the days of simple Christmas cards, it has undergone various changes to the Christmas SMS & e-cards which are popular al recent years. These e-cards are animated and colorful cards with variety of music tunes. The handmade Christmas cards are also popular and favorite among many people around the world.


Christmas Decorations and cakes

The Christmas decorations are unique and different from other types of decorations. The various items used for decoration during Christmas are Christmas tree , Star, Christmas ribbons Candles, Christmas creed etc. And the main aspect in decoration is the Christmas tree. The tree can be decorated using miniature dolls, pine cones, color ribbons, jingle bells etc.
Sweets are famous for diwalli, sweet pongal is famous for pongal and cakes are famous for Christmas. There are many variety of cakes made during the Christmas season all over the world. The black forest cake, black current cakes are the famous Christmas cakes. After he Christmas feast every church cuts cake and share it with other people who attend the feast. Many models of cakes are made with different variety and taste. Many hotels even make large Christmas cakes with cashews, chocolates, nuts etc. These may even sometimes become world record.