Stella Maris College for Women (Autonomous)

This resource gives you a brief description about the stella maris college for women. And the undergraduate and post graduate courses provided by the college and the conatact details of the college administration.


Stella Maris College for Women (Autonomous)

Stella maris College,is a catholic institution for women. It is an autonomous college which is affliated to university Of Madras and which is partly residential. The college is under the control and guidance of Society of the Franciscan Missionaries of Mary , is a minority institution which provides education for the students in Catholic Community.

The college was established durin the year 1947. And this college provides great results in terms of both academic and sports.This college consist of more than 250 Faculty Members who groom the students and bring them in a great shape.And more than 3000 Students study here who are the hearts of these institutions.


Stella Maris College Educational Goals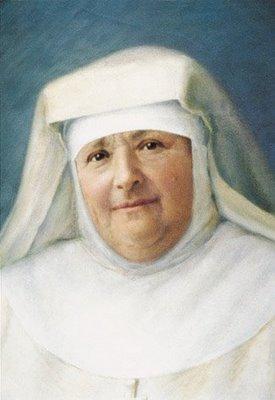 • To Provide an better environment fot the students which promotes a effective learning and helps in the growth of the induvidual
• To nuture the christian attitude and values into the students which provides social justice for everyone in the society.
• To provide greater environment to the student in order to develop their learning oppurtunities and teaching skills.
• To offer wide range of curriculum for the students in order to cater in all the levels of ability,needs and the interest.
• To provide education and groom the students in such a way that they effectively take part and contribute in the outside world.


Principal: Dr. Sr. Jasintha Quadras, f.m.m.,M.Sc, M.Phil, Ph.D, PGDCA, M.S(CS).


Contact details

Stella Maris College for Women (Autonomous)
No.17, Cathedral Road
Chennai - 600 086
Phone : 044 - 2811 1987, 2811 1951, 2811 0664, 2811 1418
Fax - 044 - 2811 1129


Courses Offered offered in Stella Maris Caollege for Women
UG Courses at stella maris

• Bachelors in Commerce
• Bachelors in Arts
• BA Economics
• BA English
• BA History
• BA History of Fine Arts, Drawing and Painting
• Bachelors in Social Work
• Bachelors in Science
• Bsc Bioinformatics
• Bsc Biotechnology
• Bsc Chemistry
• Bsc Computer Science
• Bsc Mathematics
• Bsc Physics
• Bsc Plant Biology and Plant Biotechnology
• Bsc Sociology
• Bsc Advanced Zoology & Biotechnology


PG Courses

• Masters in Commerce
• Masters in Science
• Msc Bioinformatics
• Msc Biotechnology
• Msc Chemistry
• Msc Computer Science
• Msc Mathematics
• Masters in Arts
• MA English
• MA Economics
• MA History of Fine Arts, Drawing and Painting
• MA International Studies
• Master in Social work


M.Phil

• Economics
• English
• History of Fine Arts
• Drawing and Painting
• Mathematics
• Social Work



PHD

• Economics
• English
• History of Fine Arts
• Drawing and Painting