Global Hospitals And Health Care

Global Hospital situated in Perumbakkam near Shollinganallur Chennai was a multispeciality hospital famous for its health and patient care.Providing Chennai an international health care the hospital is famous for organ transplantation but provides other facility too.


Global Hospitals Chennai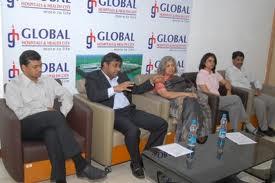 Global hospital situated in Chennai has provided its excellence in their surgery and health care. Providing all Chennai peoples a quality and perfect patient care.


About Global Hospital:

Global Hospitals is India's leading and the fastest growing super specialty care and multi organ transplantation hospital. Experts in performing transplantation surgeries, Global Hospitals achieved many achievements in their service and made combining research, teaching and patient care. High quality medical equipments are used by the doctors which make this hospital a very famous hospital. The value of the treatment is very good as the team or doctors, technicians and nurses are very good which maintains the reputation of the hospital.

The group's success lies in the strong foundation values laid by its founders that serve as a source of inspiration for everyone who is connected to the venture, to continue working selflessly for the society. This the first hospital in Chennai to have Halal Certification.


History of Global Hospitals Chennai

Global hospital was founded by Dr.K.Ravindranath a famous Gastroenteritis and his colleagues in Hyderabad in 1998 through their success Global Hospitals soon opened in Bangalore and Chennai. He was famous in doing surgery for organ transplantation but it was against Indian law before 1998. After a law was established by the government of India they started a hospital in Hyderabad first and later opened their hospitals in other cities throughout India.

In Chennai the hospital was laid little outside the main city in Perumbakkam, Chennai which is a growing residential area near Shollinganallur. The hospital is situated in a quiet area from cities noise and other pollutions where patient can relax themselves and rest well. The staffs and nurses are friendly towards the patients and takes care of them very well.


Specialties of Global Hospitals Chennai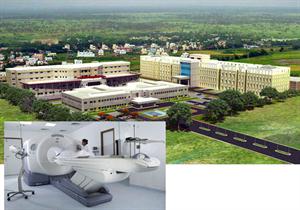 The hospital is a growing hospital in Chennai, which is not much know to many people.Hospital is equipped with the best of facilities and technology to ensure that every day patient undergoes treatment with less pain and fear:

Operation Theaters
Intensive Care Units (ICU)
Endoscopy
ERCP
Ultra Sound
X- ray
Sterile Zones
Cath Labs
Lab Services
Dialysis
Liver Dialysis
Cath Lab & EP Lab
CT Scan & Ultrasound
IVUS-FFR
PET Scan
Magnetic Resonance Imaging (MRI)

They are specialists in

Liver Transplant
Bariatric Surgery
Cosmetic Surgery
Neuro/Spine surgery
Heart Transplant
Hip/Knee Replacement
Kidney Transplant


Visiting Details of Global Hospitals Chennai

The hospital is dedicated to care and look after your health needs, So follow the process to have a perfect visit with the doctor.
Outpatient hospital service is provided under the direction of a Consultant for fine quality.
Below are the details given to contact or you can directly visit the hospital.

Super Specialists consultations
Day Care procedures
Diagnostic tests
Imaging services
Preventive Health-checkups
Rehabilitation Services


Contact Information of Global Hospitals Chennai

Global Health city, Chennai
439, Cheran Nagar, Perumbakkam,
Chennai - 600 100, Tamil Nadu
Tel: Ph no: +91 44 2277 7000 (10 Lines)
Fax no: +91 44 44777 100 / 22777 100
Emergency no: +91 44 2424 2424
You can go to this website and you can request a quote or you can find details about this hospital.
http://www.globalhospitalsindia.com