Interesting Information About Singer Saindhavi

Saindhavi is a Carnatic singer who became a professional singer for both Carnatic and light music at the very young age. She had done more stage shows and travelled to many countries to expose her talents. Her fans for her singing is throughout the world. Her voice gives an immense pleasure to listen songs.There are more interesting Information about Saindhavi...


Early life of Saindhavi: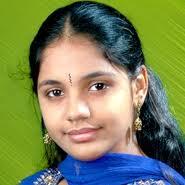 Saindhavi was born on 3rd January 1989.Saindhavi was born in a Brahmin family and she learnt carnatic music since she was in young age. Saindhavi did her schooling in Chettinad Vidhyashram, Chennai. Saindhavi being a carnatic singer participated in many school culturals and won prizes. Saindhavi also was shining good on schooling not concentrating only on music side.Saindhavi .Saindhavi started singing at the age of 12.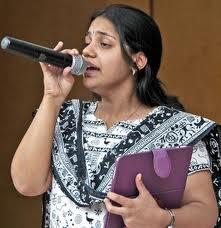 .
Musical Side of Saindhavi:

Saindhavi was a carnatic singer who sang in many Carnatic shows. Saindhavi started her singing in the stages at the age of 12.At the eary age she was concentrating only on carnatic music,but later she excelled in light music and western music also. Saindhavi participated in a show in Vijay Tv and won the show This success took her to the greater heights in her life. Saindhavi was very young when she sang in Vijay Tv. She not even completed her schooling. She was just 16 when she become popular. Saindhavi had done many albums, advertisements apart form movies. Saindhavi started singing in light music Orchestra and gained a great popularity. Saindhavi also had done many abroad shows with the light music Orchestra. The great show which she had done was a carnatic ongs of "Chennayil Thiruvayaru" casted by Laksman Shruti Orchestra and telecast ed in Vijay Tv. The carnatic songs which Saindhavi sang in this Show took her to greater heights of her life.

Saindhavi's Mother accommodated her to all the shows she had done. Saindhavi was very busy in her singing profession when she was in her 12th class. She was not able to concentrate on studies since she had to go through many stage shows at that time. Saindhavi in spite if being busy in her profession alloted time to study and complete her 12th class and she successfully did so. Saindhavi also participated in many Tv shows and obtained popularity.
Saindhavi finally decided to take Music as her career ever after.


Some Musical projects by Saindhavi:

Saindhavi sang a great hit song Andankaaka in "Anniyan".This brought a good name for her.This song was a great hit. She sang Achu Vella Kurumbae in "Thotti Jaya". This was also a hit song.Next was Kannan Manivannan from "Paramasivan". Next was Ippo illatti eppo from "Aadhi". Next was Adada Mazhada from the film called "Paiyaa".Her next project was Kelamal Kaiyile from the movie "Azhagiya Tamil Magan"Her next movie song was Jillena Veesum Poongatru from the movie named "Thiru Thiru Thuru Thuru ".Next one was Aaruyire from the movie "Madharasapattinam". This song was composed by GV Prakash , a heart throbbing music director.


Other Songs of Saindhavi: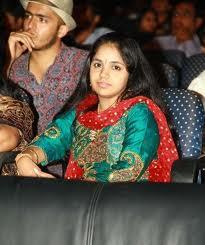 The following are the songs by Saindhavi which brought her a name as a Good Professional singer:
1.Thaiya Thaka song from the movie Vettai
2.Ippadi Mazhai Adithaal song from the movie Vedi
3.Pirai Thedum song from the movie Mayakkam Enna
4.Vizhigalil Oru Vaanavili song from the movie Deiva Thirumagal
5.Ready Readya song from the movie Mappillai
6.Manjal Mugame song from the movie ABCD
7.Kannamoochi Aatam song from the movie Kannamoochi Yenada


Other Language Songs:

Saindhavi apart from her Tamil movies also done Telugu movie somngs.Saindhavi sang a Telugu song "Maamidi komma ki" from the movie called Avakaya Biryani. This song was not a great hit but was well known to Telugu audience. Saindhavi also sang a Kannada song "Mussanje rangalli" from the movie called Psycho. This song was a greta hit of Saindhavi. Saindhavi had sung a title song in many Tv Serials.One of the most popular was "Chellamay Chellam".