Profile of Vijay Antony Tamil Music Director Cum Actor

Vijay Antony is a Tamil Music Director who was born in Tiruchy went to London learnt music and came to Tamil Industry to shine for our Tamil cinema. He got great sucess in his career as a music director and got attracted soon for his charming look and now turned into upcoming actor in the kollywood.


Vijay Antony Tamil Music Director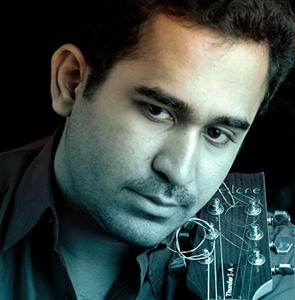 Vijay Antony a growing successful young music director in the Tamil Film Industry. Hi song 'nakka mukka' from the movie Kadhalil Vizunthaen is a super hit across the world. He is basically very keen in bringing the style of music for the taste of thie upcoming generation. He learnt music from London and is special in composing rap, hiphop music style with variety of combination. Let us see the biography of Vijay Antony.


Tamil Music Director Vijay Antony's Early Life

Vijay Antony was born in July 24th in the year 1975 at Tiruchi. He was a successful music director in the Tamil film industry. He started his career in the year 2004 and very popular till date in his composal career.He is very famous and growing music director in the Tamil film industry. He is graduated from London Trinity College for learning music. He has become a successful music director and a actor now and is acting in his first movie 'Naan'.


About Antony's Career As A Music Director:

Vijay Antony started his career as music director in Tamil film industry. He is very famous for his song 'naka mukka' from the movie kadhalil vilunthane. His interest in music made him to pursue a degree in Trinity College, London. After finishing his degree he started his own studio in Chennai- Audiophiles. Vijay first composed music for the movie Dishyum acted by Jeeva and Sandhiya. All the songs of the movie is of great hit for adapting a new style among this generation. Director of the movie Dishyum first gave chance for him to prove his music talent in Tamil film industry.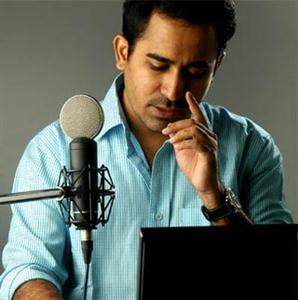 He became very famous after composing music for the movie kadhalil vizunthane. In that movie the song nakka mukka is very famous and popular all over the world. Before the movie get released the song became super hit all over the world and gained more fans for the song. He won the Cannes golden lion for that song in the year 2009. Antony was the first Indian music director to win the award. Many awards were awarded for this hit song- 'Nakka Mukka'.

He is one of the most successful music director in Tamil Film Industry. He is very good in rap, melody and a lot more.

He composed and did a rap song which is also very hit among the tamil fans. He composed for Athichudi of Avaiyar in a ver different rap style.

Now after being a successful music director in the tamil film industry, Antony has stepped in as a actor for the first time. He has started his acting career by signing for the movie 'Naan' as a actor. He is the first music director has given his performance as a actor. Lets wish him all the best for his new start.


Awards And Famous Movies Of Vijay Antony:


-> Vijay has awarded many awards for the massive hit song 'Nakka Mukka' all over India and world:
-> Cannes Golden Lion: He was the first Indian Music director to win such a prestigious International Award.
-> Best Commercial Hit By Times Now Of India in music category.
-> Played in 2011 cricket world cup.
-> Also he got nominated two times for the Best music director in Film Fare Award South Category for the movies Kadhalil Vizunthen, Ninaithale Inikkum and Vettaikaran.
-> He won the Best song award in Film Fare Award South Category for the song chinna thamarai from vetaikkaran.

The most hit and favorite song among the fans are from the following movies which made him popular among Tamil people. The movies are:

Dishyum
Ninaithale Inikum
Kadhalil Vizunthen
Angadi Theru
Uthama Puthiran
Velayutham
Vettaikaran