National Level Swimming Competition In Chennai

Tamilnadu State Aquatic Association is conducting a Junior National level Championships in Swimming from 11th July to 15th July in Velachery. The association is striving hard to bring up the sport event.


Junior Championship National Level For Swimming In Chennai:

Tamilnadu State Aquatic Association is conducting a Junior National level Championships in Swimming from 11th July to 15th July near Velachery. This is a best opportunity for students who are interested to participate and expose their talent. The sport event is just making a progress in the city in these recent days. This article provides you information about this Competition.


About Tamilnadu State Aquatic Association:

It is an affiliated club and members of Tamilnadu sports development authority. The Tamilnadu Aquatic Association conducts various competitions to encourage everyone in bringing up their talent in the swimming sport event. They conducted their first master swimming meet in the year 2011 from December 22nd to 24th.
The competition's conducted by them takes place in Velachery Aquatic Complex, Chennai. The complex has all facilities from wide and long swimming pool to all event conducting facility. The association is striving to bring up the swimming sport


39th Junior Aquatic Championship Competition 11th July 2012: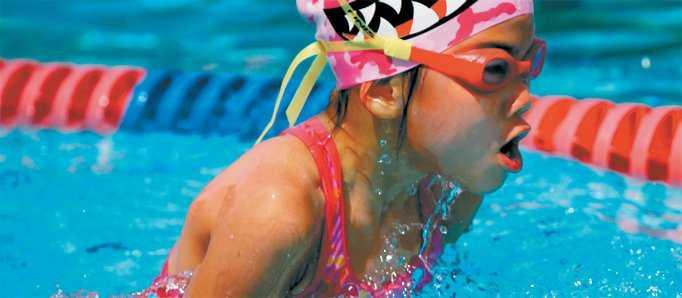 This year the Tamilnadu state Aquatic Association is conducting Junior national level competition for the young generation to expose their talent. This is the 39th time they are hosting the event successfully. The club expects more than 1000 swimmers will compete in this event. The competition will go in full swing in swimming and in polo disciplines. Approximately 200 officials are expected by the club members for technically seeing the event and measuring their skills and also as volunteers. This is a very precious and proud thing that the club is organizing a national level swimming competition in Chennai city for the youngsters as a key to develop their skills and make India brighter in world level.

The competition starts from 11th of July and conducted till 15th of July. It is happening in the SDAT Aquatic Complex, Velachery. The championship will be inaugurated and the event will be started by the honorable minister of sports and Youth welfare Thiru. N.R. Sivapathi at 4.30 PM on 11th of July 2012.


Champion's Who are Expected To Excel:

These are the champions who are expected with lot of potential and will give heavy competition in the event. The champion's from our state Tamilnadu to excel are listed below:
In the category- Group1:
Boys:
T Sethu Manickavel, M Anandhan, Karthik Vedachalam and S K Adarsh Naryan.
Girls:
Anusha Mehta, V K R Meenakshi and Kavya Gopalakrishnan.
In the category Group:2
Boys:
P Mukundhan and N Sriniram.
Girls:
A V Jayaveena and Sherlyn Devadason.
Lets wish our hero's of Chennai 'All Success' in the event.
The other swimmers from other parts of India from Maharashtra and Karnataka who are going to give heavy competition are listed below:
Viraj Prabhu , Jason Smith , Amtesh Raghav , Ishaan Jaffer , Jason Smith, Avantika Chavan, Shruti Bhogle , Rujuta Bhatt , Monique Gandhi , Aakansha Vora, Likith S P, Ajay A , Mitesh M Kunte , Pranam B , Arvind M , Akhilesh Ram, Rakshith U Shetty , Md Yaqoob Saleem, Pratima Kollali, Tulasi R Haritsa, Deeksha Ramesh , Malavika.


Details About The Event:

Below are the time, event details and venue where it is conducted are specified. You can participate or volunteer yourself to help or can even go as visitor and enjoy watching the event.
Event Name: 39th Junior National level Championships.
Conducted By: Tamilnadu State Aquatic Association.
Date:
11th July to 15th July
Venue:
SDAT Aquatic Complex,
Velachery,
Chennai- 42.