Biography of Tamil Director Selvaragavan

Selvaragavan is a famous director in Tamil cinema has given many successful and hit movies. Has took his stories in a different way. He has fallen many times in his life but never drowned he has came up with success and victory.


Details of Tamil Director Selvaragavan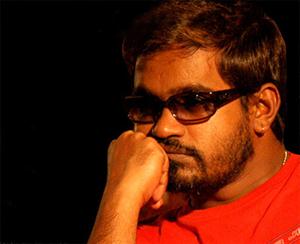 Selvaragavan is a famous Tamil director who has given lot of hit movies in the Tamil film industry. His stories and films depict various different kinds of acting and entertainment focusing history, todays young generations love and triumphs. His life and his films has raised many critics in the society. Let us see the biography of director Selvaragavan.


Personal & Early Life Of Tamil Director Selvaragavan:

Selvaragavan was born in the year 1956 on 6th March. He is the eldest son of director Kasthuri Raja. He has a younger brother Dhanush who is a actor and he has taken lot of movies showcasing his brother as a actor. He has two sisters who were doctors in profession. Selvaragavan has more interest towards direction when he was young but he completed his Bachelor of Engineering in mechanical subject and then he jumped into the Tamil film industry.

Selvaragavan first came into the industry as a writer learning the skills of taking movies with his dad. Later he became a film director. Selvaragavan first married Sonia Agarwal a Punjabi girl whom he introduced in his first movie he directed as a actress. Then he made her act in three other movies of him which he took. Both the couples loved and married on 15th December 2006. The couples lived happily for three years then mutually divorced in the family court on 9th August 2009. First Selvaragavan filed the divorce in the family court. Later after two years Selvaragavan married Gitanjali Raman, daughter of Advocate general of Tamilnadu P.S.Raman. She has worked as a assistant director with Selavaragavan in the movie Ayurathil oruvan.


Selvaragavan As a Director in Film Industry

Selvaragavan started as a director in the movie Kadhal Kondaien which made a drastic hit and made an impact on him in the field of direction. The movie's actors were his brother Dhanush and Sonia Agarwal. The movies story revolves around a orphan boy(Dhanush) of poor tragic background comes to the city to study Engineering in a rich college. He falls in love with a girl who was his best friend (Sonia Agarwal). Where as she falls in love with a another guy, both mutually love each other. Then the story continues showcasing the psychotic nature of the the orphan boy (Dhanush) to get his lover and friend back. The movie made a box office hit and was a great success for him and his brother in their career. His movie Ayurathil Oruvan futuring Karthi, Reema Sen and Andrea was a very high budget historic based movie depicting ancient chola dynastry. Then Selvaragavan gave many hit movies and few average hits.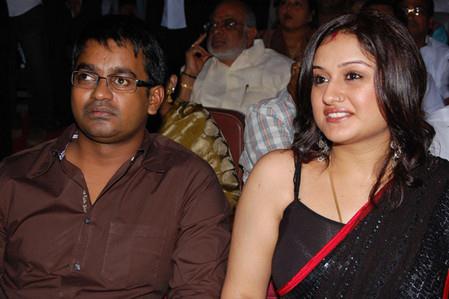 The movies he directed till now are listed below:

Kadhal Kondaien.
7G Rainbow Colony.
Pudupettai.
Ayurathil Oruvan.
Mayakkam Enna.
Irandam Ulagam is still in filming.

As a writer he did two movies in Tamil film industry in the films Thuluvatho Ilamai and Yaradi Nee Mohini. He has also directed a movie in Telugu.


Tamil Director Selvaragavan As A Lyricist:

Selvaragavan has written lyrics for many songs in his movies. He has a talented skill to write romantic and timing lyrics for songs. Below listed are the songs for which he wrote lyrics:
Kann Munnae Eththanai Nilavu for the movie Thuluvatho Ilamai.
Oru Naalil Vazhkkai Inge for the movie Pudupettai.
All songs in the movie Ayurathil Oruvan except "Thai Thindra Mannae" and "Pemmanae".
Voda Voda Dhooram Korayala and Ennena Seidhom Ingu songs from the movie Mayakkam Enna.


Awards of Tamil Director Selvaragavan:

Selvaragavan has been nominated for Film Fare Award- South category as a Best Director in Tamil twice for the movies 'Kadhal Kondaien' and 'Ayurathil Oruvan'. But failed to win the award. He has also been nominated for the SSIMA Award for best director in Tamil for the movie 'Mayakkam Enna'. But he failed to win the award. There are lot of fans for Selvaragavan movies among the today's younger generation.