Profile and biography of popular playback singer Malavika

This article deals with the complete biography and profile of the most popular and upcoming singer of the Telugu film industry Malavika. She is recently married to Krishna Chaitanya Purnapanda in Hyderabad.


Malavika is the upcoming singer of the Telugu film industry who has become very popular in the recent times with a good number of songs to her credit.

Malavika's personal details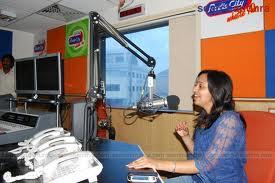 Born on July 6' 1988 in Visakhapatnam, Andhra Pradesh
School: Little Angels High School, Visakhapatnam
Formal classical music training: From Mandapaka Sarada though she seeds of singing in her little mind were sown informally by her mother who is a music teacher.

Singing Career in the Tollywood
Malavika started her singing career in the Telugu film industry with the song 'nuvvu nenu kalisunte' in the film Gangotri. She started becoming popular with the hit song 'Bommali' in the movie Billa. She started with a good film career and clicked in the industry with the most popular patriotic melody song Amma Avani of the film Rajanna. The song brought her Nandi Award for the year 2011 and thus she easily established herself in the industry. She already has sung for more than 70 films in the Telugu industry and has a good number of songs for the upcoming movies of the year. Her songs in the upcoming movies are:

Ramachari which will be released by March 1' 2013.


O Manasa and Alallu releasing in April' 2013


26 Kingston - a Telugu movie for which the release date is June' 2013.


Devatalu in the month of July' 2013.


Swami Satyananda releasing in Aug' 2013


Isthapadite, Naalo Nenu, Madhura Meenakshi and Swamy Manikanta which are likely to release in October' 2013.

She was also a winner as a child artiste / singer in Paaduta Teeuaga - the most popular singing competition conducted by the versatile singer S.P.Balasubramaniam popularly known as Balu on the Eenadu TV channel.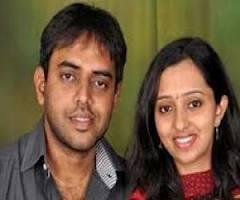 She is married to Krishna Chaitanya Purnapanda on February 15' 2013 and presently is busy in the super hit singing reality competition of the Maa TV Super Singer 7 - the spicy series and is literally rocking the show with some good numbers to her credit.