A wiki biography of Maniram Dewan

Interested to know more about Maniram Dewan, a tea cultivator from Assam? If yes, you have come to the correct page. From this Maniram Dewan wiki biodata, you will get more information like Assam tea, British East India Company, tea cultivation, singhpo people, 1857 uprising, early kingdoms and many more!


Maniram Dewan otherwise known as Maniram Datta Barua is popular among the people of Assam as a tea cultivator. He was one of the first people to establish tea gardens in Assam. Now the latest news is that Assam tea will be declared as a national drink by 2013. So I think now you got a small idea regarding the popularity of Maniram Dewan. Read the rest of this wiki biography of Maniram Dewan to know more about him.


Maniram Dewan and his early life

Born on 17 April 1806, Maniram's family had migrated to Assam from Kannauj in the early 16th century.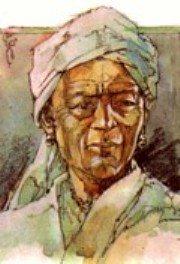 From 1228- 1826, the Ahom Dynasty established by Sukaphaa, who was the first Ahom King ruled the Ahom kingdom in the present day Assam for nearly 600 years. The paternal ancestors of Maniram held high offices in this Ahom court. Following the Moamoria rebellion (1769- 1806), the Ahom rule had weakened. I think some of you may not have heard about this Moamoria rebellion? For your convenience I will provide small information regarding this Moamoria rebellion. It was an 18th century conflict between Ahom kings, Morans and adherents of the Moamara Sattra.

During the Burmese invasion of Assam between 1817 and 1826, the Ahom kingdom came under the control of Burmese rulers. At last the East India Company defeated this Burmese and gained the control of this Assam state through the Treaty of Yandabo, the peace treaty that ended the first Anglo-Burmese war. Maniram started his career by becoming a loyal associate of the British East India company administration under David Scott. This David was the agent of Governor General in North East India. At the age of 22, Maniram was appointed as the Tehsildar and Sheristadar. Later he was made a Prime Minister (Borbhandar) by the titular king, Purandar Singha of Assam. I have already mentioned that Maniram was a tea cultivator of Assam. As we all now are eagerly waiting for the announcement of tea as a national drink, I know it's better to mention the role of Maniram as a cultivator of tea in Assam state.


Maniram Dewan and tea cultivation in Assam

In earlier times, tea was grown in Assam state by Singpho people, who speak the Singpho dialect of the Jingpo language. Maniram informed British about this tea cultivation and he helped Robert Bruce and Charles Bruce to get into connection with the local Singpho chief Bessa Gam for getting information about this tea cultivation. After collecting the tea plants from this Singphos and analyzing them, they found that they were not same species as china tea plants. I have already mentioned about the role of Southern China and Assam in tea cultivation. When the East India Company decided to start tea cultivation in India, Assam was one of the suggested places.

In the year 1839, Maniram was appointed as the Dewan of Assam Tea Company at Nazira with a salary of Rs 200 per month. But in 1840's Maniram quitted the job due to differences of opinion with officers. But he had acquired sufficient tea cultivation expertise. Later Maniram became the first Indian to grow tea commercially in Assam by establishing his own tea gardens at Chenimora in Jorhat and Selung in Sibsagar respectively. He was not only a tea cultivator but also ventured into gold procuring, salt production, iron smelting, manufacturing of goods, boat and brick making, ivory work, ceramic, agricultural products, and many more. From these points itself we can understand that Maniram was very popular among the people of Assam.


Maniram Dewan death
Maniram was hanged by the British for conspiring against them during the 1857 uprising, more commonly known as the Indian rebellion of 1857. He was hanged to death on 26 February 1858, at the age of 51 in Jorhat.