Major Attractions And Hotels At Marine Drive Mumbai

Marine Drive is one among the most popular tourist spots in Mumbai. All the information related to this place is provided here. Moreover, the details about specific attractions in this place is also available. You will find the information about the nearby hotels here.


Marine Drive is C-shaped upturned concrete road which is located in southern Mumbai. Hundreds of people come here daily to view the beauty of nature from this place.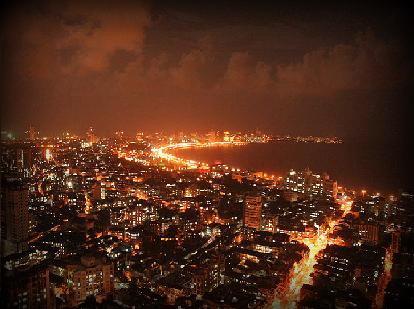 Marine Drive is attached to Arabian sea. Earlier Marine Drive was also known by Netaji Subhash Chandra Bose Road. Along the road, many palm trees are lined up which gives a picturesque view to the visitors. The buildings down the roads are having highest estate price in India, which are also meant for famous celebrities. Flats in these buildings are very costly to buy. Also, this is a very nice lovers point. The lovers to come here to experience to romantic view of the nature.

Marine Drive is stretched to nearly 3 kms, which connect the Nariman point with the Mallabar hills. The striking esplanade next to the road is its main quality which attract the viewers. At morning, people comes here for jogging in the pleasant breezes which runs across the Marine Drive. When the sun sets inside the Arabian sea then it gives a picturesque scenery. Therefore, it makes the Marine drive a Sunset view point. At night, the orange colored street lights turns the Marine Drive into a golden necklace. Therefore, people also calls it Queen's Necklace. In Afternoon time, the hot sun makes the Arabian sea glitter like the twinkling stars.



Major attractions in Marine drive Mumbai
Many of the air shows conducted by Indian Air force are conducted here.
Chowpatty beach at its northern end is one of the major attraction for many people.
Some of the major luxury hostels are situated at the bounds Marine drive.
At night, the lights at the Marine drive resemble a shining necklace. Hence it is also know as Queen's Necklace.
Often Marathons are conducted at Marine drive.
People often come here to see the beautiful view of sun set at evening.
Hotels in Marine Drive Mumbai
Hotel Fortune
36/38, Metro, 1st Marine St Dhobi Talao, Mumbai
West End Hotel
45 New Marine Lines, Mumbai
Bentley Hotel Churchgate
Krishna Mahal, 3rd Floor, Marine Drive, Mumbai
Krishna Palace Hotel
96/98, Sleater Road, Mumbai
Hotel New Bengal
B Sitaram Building, Dr. DN Road, Mumbai
InterContinental Marine Drive Mumbai
135 Marine Drive, Mumbai
Hotel Royal Castle
76 August Kranti Marg, Mumbai
The Ambassador, Mumbai
Veer Nariman Road, Churchgate, Mumbai
Chateau Windsor Hotel
86, Veer Nariman Road, Mumbai
Hotel Marine Plaza
29 Marine Drive, Mumbai