Udhayam NH4 Tamil Movie Review Best scenes Technical Highlights & Verdict of Udhayam NH4

This resource is about the review of Siddharth's tamil film Udhayam NH4 which was released today in the theatres all over Tamilnadu. In this resource you can get the technical details of the movie, Story, Artists Performance and technical highlights of the Movie Udhayam NH4. Read the article to know all about the tamil movie Udhayam NH4.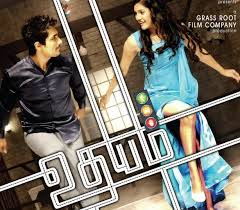 Udhayam NH4 Movie Verdict

Udhayam NH4 is Tamil romantic thriller film directed by Manimaran who started his career as a associate of Vetrimaaran. The film is released today both in Tamil and Telugu. The lead roles are played by the Chocolate Here Siddharth and newcomer Ashrita Shetty. The script, screenplay and dialogues are penned by Vetrimaaran. The film is shot in the beautiful city Bengaluru.


Technical details of the tamil movie Udhayam NH4

Starcast of tamil movie Udhayam NH4
• Siddharth as Prabhu
• Ashrita Shetty as Rithika
• Kay Kay Menon as Manoj Menon
• Deepak
• Ajai
• Kalai
• vivek
• Karthi
• Avinash
• Aadukalam Naren
• Ramya in a cameo appearance

Crew of Manimaran's Udhayam NH4
Udhayam NH4 Director: Manimaran
Udhayam NH4 Producer: Dayanidhi Azhagiri, Vetrimaaran
Udhayam NH4 story and screenplay: Vetrimaaran
Udhayam NH4 Music director: G. V. Prakash Kumar
Udhayam NH4 Cinematography: Velraj
Udhayam NH4 Editor: Kishore Te.
Studio: Meeka Entertainment, Grass Root Film Company
Distributed by: Red Giant Movies


Story of the Tamil Movie Udhayam NH4

Siddharth and his friends kidnap Ashrita shetty. She is the daughter of politician. The politician role is played by Avinash. Encounter specialist Kay Kay Menon is given the job to find the daughter of Avinash. Menon is also asked to kill the boy who had kidnapped after finding her daughter. Menon starts his mission in search of Avinash daughter and finds that it is not a case of kidnap. Siddharth and Ashrita are lovers and they had planned and runaway as Avinash was not in favour of their love. From there the chase starts and it is a cat and mouse game that decides who will win the race. The chase has been beautifully taken in the Bangalore-Chennai highway NH4.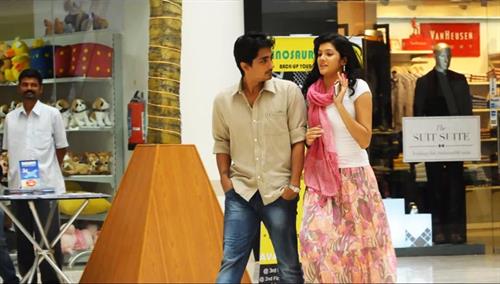 Artists Performance in the movie Udhayam NH4

• Siddharth rocks in Udhayam NH4 his action sequences are remarkable.
• Kay Kay Menon have also acted well in all the action scenes.
• The new heroine Ashirta Shetty appears charming and her acting is also praisable.


Negative Feedbacks of the new tamil movie Udhayam NH4

Thrill rider Udhayam NH4 has got few speed breakers the biggest drawback is the poor dubbing works. Looks as if the film is shot in Telugu, Siddharth's lip movements are bad. Other than this, the film is worth watching .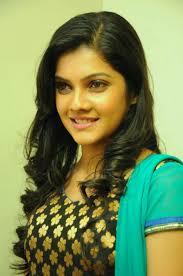 Best scenes in the Movie Udhayam NH4

The best scene is the the car chase sequences and stunt scenes which are quite thrilling.


Technical Highlights in the movie Udhayam NH4

• Excellent cinematography by Velraj.
• GV Prakash's music and background score are superb.
• Location of the film.


Verdict of Udhayam NH4

Udhayam NH4 is a complete romantic and thriller film which is going to be a hit this summer.