Titan Eye Plus Chennai Products Brands Prices & Titan Eye+ Branches in Chennai

Get to know the details about Titan Eye+ India's popular eyewear store. In this article you get to know the varieties of frames, lenses, contact lenses and sunglasses available. The price range of frames available, Titan Eye + branches and much more details about Titan Eye plus showrooms in Chennai.


Details about Titan Eye+ Chennai Products Brands & Titan Eye+ Branches in Chennai

Titan Eye+ is one of the most popular spectacle showrooms in India. Titan Industries Limited started Titan eye Plus in 2007. One can get a range of stylish Frames, Lenses, Contact Lenses and Sun glasses. They have their training of staffs from the popular Sankara Nethralaya . This article gives you all the details about Titan Eye +. Read the article to get the full review of the most famous eye wear shop of India.


Products in Titan Eye Plus Showrooms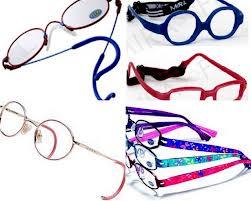 Frames in Titan eye Plus
One can get all types of International brand frames in Titan Eye plus. The frames available are as follows:
1. Switchers: This is an Eyewear frame which gives you 3 different looks. Full rim, semi rimmed and rimless options in different trendy colours are available in the range of Rs. 3200 - Rs.3750.
2. Enigma: A new brand which is available in 50 models and made exclusively for women. This perfect eye wear for modern women ranges between Rs.1250 and Rs.4000.
3. Cabana: Corporate Eyewear for young people who want to show themselves stylish starts from Rs. 1200.

Lenses in Titan eye Plus - Wide range of lenses are available in Titan Eye plus they have their own brand lenses and also other brands such as Essilor, Kodak and Titan lenses. The stores offer a six-month warranty with the Titan brand lenses.

Contacts in Titan eye Plus - Titan Eye+ also houses contact lenses from Bausch and Lomb, Johnson & Johnson and Cibavision.

Sunglasses in Titan Eye Plus - A variety of international brands of Sunglasses in addition to Rayban and Fastrack are available. Below you can find the list of Titan Eye Plus showrooms in Chennai.


Titan Eye Plus Showrooms in Chennai

Below you can find the list of Titan Eye Plus showrooms in Chennai.

Titan Eye Plus Showroom in Adayar, Chennai
TITAN EYE+,
# 30, 1st main Road,
Gandhi Nagar,
Opp. TVS Showroom,
Adyar, Chennai 20.
Ph:42337737

Titan Eye Plus Showroom in Ambattur, Chennai
Titan Eye+,
# 474, CDH Road,
Opp. Shopping Singapore,
Ambattur OT,
Chennai 53.
Ph:42836484

Titan Eye Plus Showroom in Anna Nagar, Chennai
TITAN EYE+,
Ak-2, 4th Avenue,
Shanthi Colony,
near Sundaram Medical,
Anna Nagar,
Chennai 40.
Ph:43500777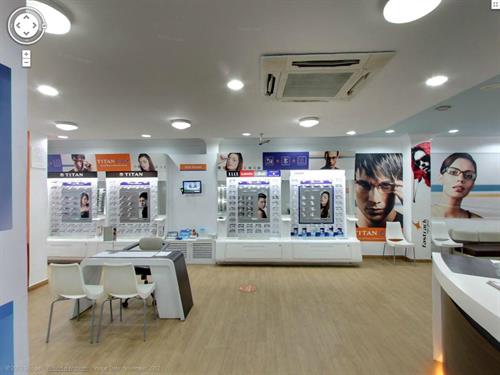 Titan Eye Plus Showroom in Anna Nagar East, Chennai
Titan Eye+,
F 37/38, Dee Cee Towers,
Block No. 151, 2nd Avenue Road,
Anna Nagar East, Chintamani Signal,
Chennai 102.
Ph:26220593

Titan Eye Plus Showroom in Ashok Nagar, Chennai
Titan Eye+,
# 2, New No.54,
1st Avenue,
next to Prabha TVS Showroom,
Ashok Nagar, Chennai 82
Ph:43054564

Titan Eye Plus Showroom in Chrompet, Chennai
Titan Eye+,
# 148, GST Road,
Near Vetri Theater,
Chrompet, Chennai 44.
Ph:43852008

Titan Eye Plus Showroom in Nungambakkam, Chennai
Titan Eye+
# 143, Kodambakkam High Road,
BRS Hospital Junction,
Axis Bank Atm, Nungambakkam,
Chennai 34.
Ph:43596902

Titan Eye Plus Showroom in Mogappair, Chennai
Titan Eye+
4/748, MOGAPPAIR WEST MAIN ROAD,
HIG PLOT, 4TH BLOCK,
MOGAPPAIR, CHENNAI - 600037,
PH:044-42787888

Titan Eye Plus Showroom in Old Mahabalipuram Road, Chennai
Titan Eye+,
#390, Old Mahabali puram road, Kanthanchavadi,
Chennai 96.
Ph: 044-43540055

Titan Eye Plus Showroom in Perambur, Chennai
Titan Eye+,
No: 50, 70 Feet Road,
Opp to Model High School & Nilgiris,
Periyar Nagar, Perambur,
Chennai 82.
Ph : 42824511

Titan Eye Plus Showroom in Purasaivakkam, Chennai
Titan Eye+,
#94-113, Prince Towers,
G-20, Purasaivakkam High Road,
Purasaivakkam Division,
Opp to Abirami mega mall, Chennai 10.
Ph:43307059

Titan Eye Plus Showroom in RK Salai, Chennai
Ttian eye+,
Old No.33, New No. 2,
9th Lane, Dr. Radha Krishnan Salai,
Opp. Chennai City Centre,
Mylapore, Chennai 4
Ph:45524464

Titan Eye Plus Showroom in T. Nagar, Chennai
Titan Eye+,
#138(102), Usman Road,
near Old GR Tanga Maligai,
T Nagar, Chennai 17.
Ph:42071178

Titan Eye Plus Showroom in Tambaram, Chennai
Titan Eye+,
# 345/30, Muthurangam Mudhali Street,
West Tambaram,
Near Deepam Hospital,
Chennai 45,
Ph:42038240

Titan Eye Plus Showroom in Valsaravakkam, Chennai
Titan Eye+,
# 166, Plot No 85,
Brindavan Nagar, Arcot Road,
Diagonally Opp to World Of Titan, Valsaravakkam,
Chennai 87.
Ph:45550018

Titan Eye Plus Showroom in Velachery, Chennai
Titan EYE+,
# 4, N.A Complex,
Door No. 11, 100 Feet By-Pass Road,
Velacherry,
Chennai 42.
Ph:45014009