Festival bonus increases for all Government employees of West bengal

A very big festival gift for all state government employees of West Bengal. The CM of West Bengal Mamata Banerjee announced to give remaining 50 percent arrears and DA to all employees before the Id and Durga Puja. Also the amount of bonus has been increased this year. Read this article to know more about it.


Good news for all government employees of West Bengal !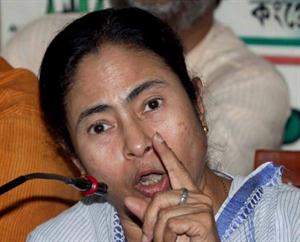 Chief Minister of West Bengal Ms. Mamata Banerjee has announced that WB government will pay the remaining 50 per cent of arrears of the Fifth Pay Commission's salary revision and bonus to all government employee before Durga Puja. The CM also promisised that the government would clear the 7 percent of Dearness Allowance (DA) at the same time. The government has just crossed one year and from the beginning they was too cash-strapped because of creating a financial crisis by the previous government. They will have to shell out a total of Rs. 950 crore for giving the festival bonus and out of this Rs. 500 crore for arrears and Rs. 450 crore for bonus. Mamata Banerjee told to the media in Writer Building that their government is always aware of paying the bonus and arrears. She also said that these will be cleared before the festival seasons of Id and Durga Puja so that the employees get some times to plan accordingly. The CM cited this increased festival bonus as a 'Chhotto misti mukh' (sweetener).

The Fifth Pay Commission has become effective from april 2009. The previous Left Front government decided to pay the arrears in three equal installment. Out the installments two were paid before the Assembly election last year. The remaining intallment will have to be given in two parts by the present government, first of which was paid before the last year Durga Puja. Also the government has decided to increase the amount of bonus of each employee from Rs. 2100 to Rs. 2500 whereas the bonus was Rs. 1000 before Rs. 2100. The CM said that the government wants more employee to be eligible for the festival bonus and that's why the salary ceiling has been increased from Rs. 20000 to Rs. 22000. Every pension holder will be given a bonus of Rs 900 that is increased from Rs. 800. Out of the 13 per cent DA which will be paid to the employee, 7 per cent will be paid from January. Out of total remaining 23 per cent DA, 10 percent was given from this January. The state government employees were demanding to give the entire DA.

CM's this announcement is really a big gift for all the state government of West Bengal. For giving this festival bonus at the time of prsent finacial crisis, Mamata Banerjee deserves appreciation. What do you think? Give your opinions in the comment box below.