Recipe of Ra(w) mellow vegetable sabji for Roti

Looking for a colourful accompaniment with rotis or rice? This article is for people who want to be specific in colour in their food apart from the taste too. In that way, I have tried this sabji (side dish usually called in Hindi) to be in yellow and can be consumed along with Roti or even with Puri or Plain rice too.


The colour in food usually attracts many along with its taste. This recipe has another purpose apart from colour, turmeric powder will keep the greenness of vegetables better even after cooking. Let us see this colourful recipe to cherish.


Ingredients
Vegetables: Onion, Potato, green peapod, Cabbage, Carrot, Beans, capsicum, Garlic flakes, ginger, Tomato, coriander leaves.


Spices: Turmeric powder, garam masala powder, corn flour(or Barley powder), red chilly powder, salt, oil and mustard seeds.
Preparation:
All vegetables except potato may be chopped into small sized and kept each of them separately. Green pea nuts may be taken out from the fresh green peapods. Onion may be chopped to very nice small size and potato may be cooked, peeled, mashed and kept it separately.

Tomato may be put in hot water for 5 to 7 minutes and may be peeled and also garlic flakes and ginger may be peeled and along with the peeled tomato and chopped coriander leaves may be grinded to a nice paste in a mixture and kept aside.

In a pan, mustard seeds may be split using small amount of oil and immediately after splitting, nicely chopped onions may be sauted. In this sauted onion the required amount of salt should be added along with turmeric powder and within very short time, the paste of ginger, garlic,tomato and coriander leaves from mixture may be dropped and stirred well and keep the fume in sim mode. In this mixture, the chopped vegetables along with green peanuts may be added one by one and after a little stirring, amount of water required may be added for vegetables to get cooked and fume may be kept medium or even high.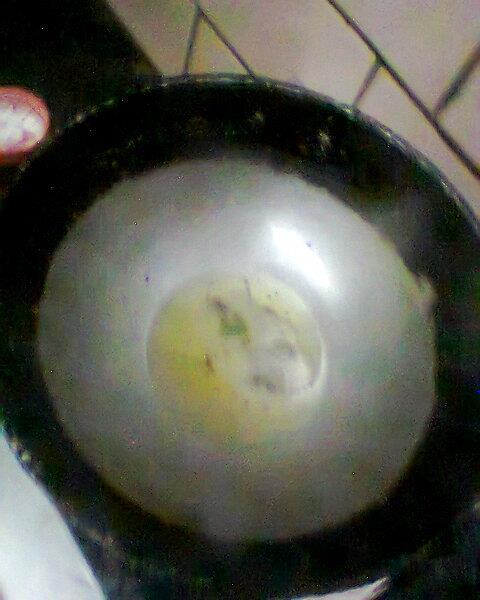 Water may be added then and there to make the vegetables cooked without sticking into the pan. When it is confirmed that all the vegetables are cooked, mashed potato may be added and stirred well.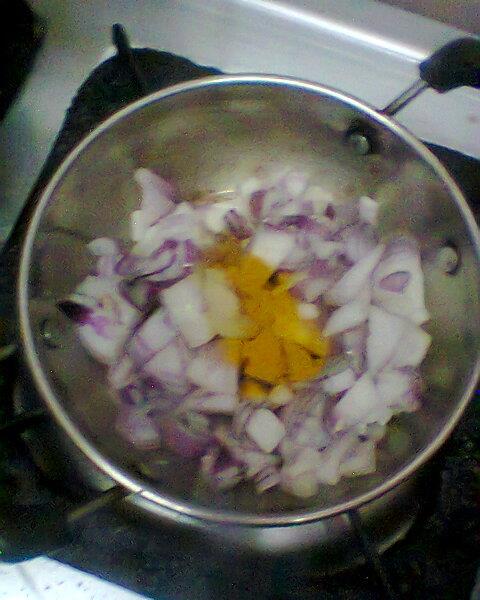 Now required amount of red chilly powder and garam masala powder may be added and stirred gently. Very little corn powder(or barley powder) so as to keep the colour yellow mixed well in water in a liquid form may be added to help the vegetables to stick to each other.

Now the sabji ready to take along with Roti, Puri or rice.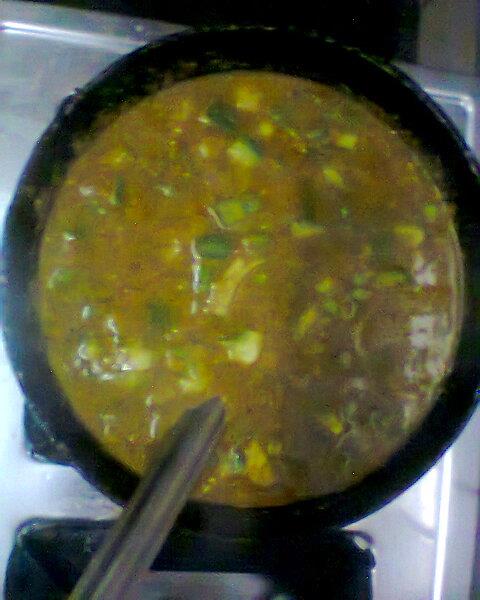 The name I have given is to highlight the colour to be Raw Yellow and soft (Ra(w) mellow).