The beautiful rural areas of Tamil Nadu

There is a big beauty about every State, and Tamil Nadu is no exception. Since language was an issue in other States, I could not gather many details about the villages of other States. However, this is not the case in my home State, Tamil Nadu, where I have visited some villages in some parts of the State. This article is an attempt to focus on rural Tamil Nadu.


Introduction
Apart from the big municipality towns, or those that have some special connection, people in Tamil Nadu often tend to comment that other places are "rural". What they mean is that they are quiet and peaceful rural pockets, though the rate of urbanization in such places is still very high. As everyone knows, the record is straight and clear -- Tamil Nadu is the most urbanized State in India, where there are urban conglomerations that become the centre of all trade in a particular district. The beauty of such places -- even if they are not rural, is that they enjoy the advantages of rural life. Be that as it may, with some examples, this article is an attempt to focus on
The village called Perunkanchi in Ranipet District


Kanadukaathan in Sivaganga district


Veppathur in Tanjore district, and


Ettimadai in the outskirts of Coimbatore


The village called Perunkanchi in Ranipet District
When a village is near a slightly bigger town that is now classified as a municipality, has three major manufacturing units of a huge Conglomerate like the TVS group, and is also home to a large number of middle-class people who are fairly rich because of agriculture, the village is bound to develop beyond imagination. Sholinghur is a nearby industrial town, but Perunkanchi has not lost its agricultural base. There are too many bright spots in Perunkanchi. It is near another small village called Kodaikal.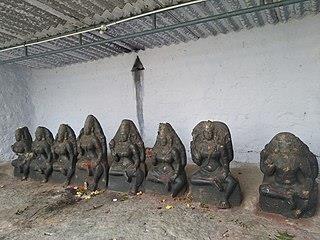 This village has a primary health center and this village is famous for deliveries. This hospital has received support from WIPRO, the software giant. Perunkanchi itself is quite fertile, as the water source is nearby. There is a big overbridge that connects the village. All town buses stop here. There is a bus to Vellore or Tiruthani almost every fifteen minutes. The agricultural trade goes on superbly. As with any other slightly bigger village of Tamil Nadu, Perunkanchi has a Shiva temple and also a Perumal temple for the Vaisnavite devotees. The village has a big advantage as it has three good streets where the old houses are giving way to new houses. There is a bank of the Indian Overseas Bank. In summer, right after the 20th of March every year, the temperatures keep rising. To beat the heat, the villagers pull out their cots and sleep right in front of their houses and it is learned that the police keep doing their rounds. The youth of the village also do their night duty to safeguard property. One has to live in such a place to enjoy it. Water is supplied through pipes and almost every house has a bore well. It is very near Walajah and trade is always very brisk. There are schools in the neighboring places and hence education is never a big issue. The relatively poor go to the Government college at Walajah to study the BA or B.Com or BBA courses and even a few Postgraduate courses. The graduates immediately get employed in the BPO at Sholinghur and a few more BPOs are now reported to start operating at Vellore very soon. Since the girls get to travel for free, the State supports the empowerment of women so well. This is exactly why Perunkanchi becomes so special. It is a big village with all the basic facilities.
Kanadukathan in Sivaganga district
Go to any travel website that deals in online booking. You can easily locate Kanadukathan as a tourist spot that has magnificent Chettinad architecture that dates back over one hundred years. One Chettinad Palace is now rented out to foreign tourists, who find the stay a fabulous experience. This village is situated around an hour and forty-five minutes by car from Tiruchirapalli. The biggest advantage of this lovely village is the Chettinad architecture. One can stay at Karaikudi, and enjoy this place during a visit ( tourists can request a visit to see any house here, though most of these Chettinad houses are not rented out). One would be amazed at the kind of solid architecture that forms part of the culture of Chettiyars, a powerful business community of Tamil Nadu. The Chettinad cuisine is very spicy and there are spots in and around Karaikudi where one can taste the food. This village offers the best of village life and the tourist just needs to go around in a car and see the beauty of this village. There are too many nearby temples and details will be given by locals, who speak English quite well.
Veppathur in Tanjore district
This is one of the most beautiful villages in the entire Tanjore district. This village has fertile farms for hundreds of kilometres. Rice, vegetables, and several fruits are also grown in this fertile village. If there are good rains during just twenty days in a calendar year ( this place has been getting good rainfall in the past seven years) and has grown to become a Panchayat town. There are regular buses to Kumbakonam from here. Veppathur has shot into prominence because private management has set up a good modern facility, complete with all comforts, but retaining the ambiance of the village architecture.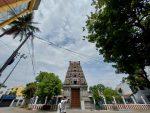 For example, when tourists are charged Rs.5000 and odd rupees for a single day, to stay in what is called the "Panniyar Veedu" ( a village-style house with all comforts like AC rooms), a house that is typical of what one can find in a Brahminal settlement called "Agraharam", even today, they are mighty pleased with what they see. Excellent vegetarian food is available and the tourists are taken around to all temples. Since the atmosphere is ideal for ayurvedic treatment and also Yoga and meditation, these are provided as well. In any case, Kumbakonam, which is just nine kilometres away, has too many temples to see and also has excellent vegetarian restaurants serving local delicacies like the "kappa"( a special dish made out of boiled potato, onion, and coconut milk). Veppathur is a fabulous village to visit.
---
Check out Forum for new posts
---
Ettimadai in the outskirts of Coimbatore
Want to see a mini Kerala, complete with fabulous farms and natural agriculture? And a deemed University, where greenery abounds in all splendour any time of the year? Come to Ettimadai and see for yourself. It retains the charm of a village but is getting absorbed by the phenomenal growth of Coimbatore city. Yet, there is a superb charm. Ettimadai has a lovely railway station and it is around 20 km from Coimbatore, on the way to Palghat. The Deemed University is situated very near the station and one can see greenery everywhere. Local villagers sell the best fresh vegetables at the Ettimadai Railway Station.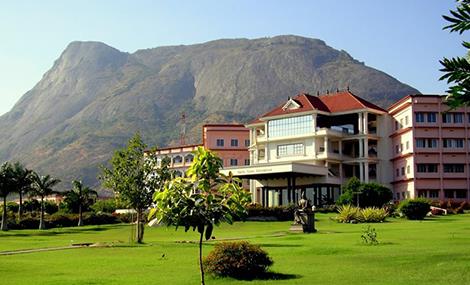 Walk for a couple of kilometres and reach the main bus stop on the busy Coimbatore to Palghat Highway to take a town bus. It is wise to take a bus pass that is given for a month, take up a rented house somewhere near Ettimadai and stay on for a full month. Ettimadai, the big village has so much to offer. And then one can travel to the beautiful Kerala villages, all connected by the local buses or shared auto rickshaws. The quiet peace of Ettimadai can calm down any mind. Well, what has been discussed above is just four villages, where I have stayed for at least one week or two weeks at a stretch, and at Ettimadai for over one year. I even saw one family cultivate the small onion, that is used for sambar. The soil is very fertile here. There are hundreds of villages near Tiruvarur, which is near Tanjore. Thiruvarur is itself a district headquarters town, but superbly rich in agriculture. The Government of Tamil Nadu, will not touch Tiruvarur or its surrounding villages, as it is part of the green belt. One should visit such villages to enjoy the natural beauty there.
---
Check out Help 101 for to easily understand Social Village website
---
Conclusion
Village life, even today, has a certain charm. Televisions, cell phones, and even computers have invaded the villages in Tamil Nadu. Yet, there is some charm in the laid-back way of working in these villages and it is a treat to visit such villages, for sheer pleasure and a good break from the toughest lives that we all face in the metro and big cities, as we are part of the big rat race. It should be noted that all villages in Tamil Nadu are connected to the nearest big towns and since the rate of urbanization is so complete, and the service sector keeps on expanding day after day, enjoying a quiet holiday in any village is a treat for any tourist.