Ramanathapuram- Tourist, Travel guide and Everything you want to know about this Tamilnadu district

Do you want to visit Ramanathapuram? Looking for important tourist places in Ramanathapuram? Here is the information which will let you to know about Ramnad. In this article of yours you are going to get information about Ramnad, its history, population statistics, tourist places and how to reach too. We have also provided cheap hotels and budget hotels to stay in Ramanathapuram Tamilnadu.


Ramanathapuram- Tamilnadu district

Ramanathapuram is a district of state Tamilnadu and too referred as Ramnad. According to records, Ramnad, Tamilnadu was considered as the largest district in the state and because of some reasons was divided into parts like Ramnad and Sivaganga district. The city is situated at 9.38°N and 78.83°E. Ramnad is having an average elevation of 3m from the sea level.


History of Ramanathapuram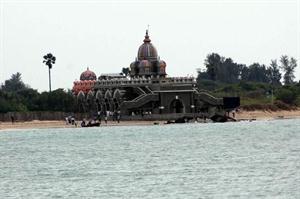 Between 12th and 13th A.D., the region was governed by Hazrat Sulthan Syed Ibrahim shaheed. After him his successors starts governing. From Hazrat Sulthan then his descendants, the whole empirewas under the rule of Pandyan empire. Intended for a session, Ramanathapuram was under the governance of Chola empire.

In 1520 Common Era, the successors of Vijayanagara Empire, Sethupatis who were the inferior to the Pandyan Kings , make a victory over Pandyan empire and snatch their control over the area. They governed till 17th century. In the starting of 18th era, because of family clashes between heirs results into the allotment of Ramanathapuram district. In 1730 common Era, ruler of Thanjavur help one of the tribal chief to rule Sethupati and thereby took the control of Sivaganga.In 1795, the Britishers took the control of the district and Mangaleswari Nachiyar was the first deposed Muthuramalinga Sethupathi and took control of the administration of Ramanathapuram. In 1801 Mangaleswari Nachiyar was made the first proprietor of Sivaganga region. At last, the position of Zamindar was eradicated and a collector was appointed by the British government. Ramanathapuram was shaped as of parts of Madurai and Tirunelveli districts.


Population statistics of Ramanathapuram

According to the population counting of year 2001. Ramanathapuram district had a populace strength of 61,976. Out of 61,976 about 11% of the population is under 6 years. If we are talking about the total population then 50% of the population comprises of males and rest50% of females. The average literacy rate of Ramnad is 79% which is far more than the national literacy rate; 59.5%. In this area, 84 % of male people ares educated and 74% of females are well educated.


Municipal Management of Ramanathapuram, Tamilnadu

Ramanathapuram region is the centre of municipality administration. When the control centers are reallocated from Madurai to Ramanathapuram, the city starts developing. This place joins the district with the nearby cities. River Vaigai flows throughout the district and the water of this river is reserved in a large tank which is Periya Kanmaai. The water of this tank is used for irrigation purposes. The city has number of millponds and are fulfilling the need of people living in the district.


Tourist places in Ramanathapuram Tamilnadu

There are number of places to visit in Ramanathapuram. People from different states and from other countries comes here to see the scenic beauty. These places provide revenue to the tourist department and thereby to the supremacy of Tamilnadu. Some of the places to visit in the district are given below. For more information, kindly read the rest article as below:

Raja Palace

Rameshwaram

Devipattinam

Tirupati

Munnar

Rameswaram-a religious place near Ramnad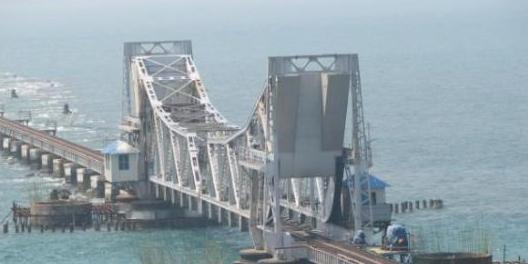 Rameswaram is the most visited pilgrimage centre in state Tamilnadu and is situated on a spectacular land mass on the acute south of Tamilnadu. Rameswaram is one of the nearest place to visit near Ramnad. Number of people from different regions came here every year to worship their most respectful and be loved God, Lord Rama. This place is devoted to Lord Rama. Lord Rama and his followers made overpass here which starts from the sea of India and ends at Sri Lanka. Rameswaram is named after Lord Rama and is the place where Lord Rama kills Ravana. Rameswaram is having one of the most popular Jyotirlings, If you want to vist Rameswaram then you can easily head toward the region from road link as number of semi deluxe, air conditioned and government buses reaches here.

Find the details about
Rameshwaram Island
Rameshwaram temple


Kodaikanal/ hill station near Ramnad

Kodaikanal is a spectacular hill station near Ramnad. It is situated in the foothills of Western Ghats and is known as the Princess of hill stations. This hill station is having the average elevation of 7,200 ft from the sea level. Kodaikanal is one of the most spectacular hill station for newly married couples. Kodaikanal stands for gift of forests. These forests are having number of varieties of trees, hill locks. If you want to buy something here then woolen cloths are the best option for you. Find the list of famous Hill stations in Tamilnadu


Kanyakumari-a spectacular place near Ramnad

Kanyakumari is the place where number of people from different regions come to see its hill places, beaches and many other places. If you are eager to know about kanyakumari, its history, tourist places and how to reach Kanyakumari.

Find details about:
Kanyakumari tourism
Kanyakumari tourist guide


Munnar-a beautiful hill station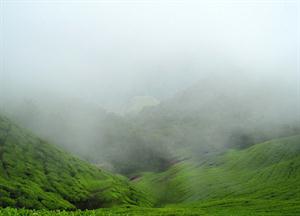 Munnar is a beautiful hill station near Ramnad. If you want to visit this place then don't think twice. The place is situated at an elevation of 6000ft from the sea level. This region of Tamilnadu is filled with green lands and hill locks. Number of birds resides here and thereby is a seventh heaven for bird lovers. Number of trees like teak, rose wood, jack, sandalwood can be found in the forests of Munnar. It is a place for adventure lovers, newly married couples, bird watchers and nature lovers. If you want to visit this place then do visit Anamudi peak, Salim Ali Bird Sanctuary, Hill view park, Sita Devi Lake, Rajamalai National Park.


How to reach Ramanathapuram/Accessibility to Ramanathapuram

Ramanathapuram is well connected to rest of the state through air, road and rail links. It is easy to reach Ramanathapuram as it is joined to the major cities of the state and to the nearby states through air route and National Highway. Are you eager to reach Ramnad. Here is the information which will surely help you to reach the place. For more information kindly read the information as below:

How to reach Ramanathapuram through road:
Ramanathapuram is situated on acute south east of state Tamil Nadu. It is easy to head toward the city through road link as it is connected with NH-49, NH-210 and with coastal road. National Highway-49, joins Kochi and Rameswaram with the city. National Highway-210 joins the city with Trichy. The Prime costal road link of state connectsthe town with Chennai, Tuticorin and with Kanyakumari.

How to reach Ramanathapuram through rail link:
Its easy to head towards the city through rail ink as the city is connected by the mean of rail to prime cities like Madurai, Tiruchirappalli .

How to reach Ramanathapuram by air link:
Ramanathapuram is not having its own airport station yet. Rather, it is easy to reach the city as Madurai Airport is the nearby airport to it. Madurai Airport is situated at a distance of125 km,from the town, which take about 3 hours to reach Ramanathapuram by bus and about 21/4 by taxi. Madurai airport provides daily flights to Chennai, Banglore and to Mumbai. Two more nearest airport available are. Tiruchirapalli Airport and Tuticorin airport which is about 170km and 140km away from the town respectively. These airports connects with Chennai, Dubai, Kuala Lumpur, Singapore etc.