Interesting Information About Gautam Vasudev Menon

Gautam Vasudev Menon is a heart throbing Director of Tamil Film Industry. His movies like Minnalae, Vaaranam Aayiram, Kaaka Kaaka and Vinnai Thaandi Varuvaya has created a great impact on the yougsters.There are more interesting news to be noted about Gautam in the details below. Gautam initially was an Engineering Student later became a Film Maker. He Followed his Heart and Made his life interesting...


About Gautham Vasudev Menon :


Gautham Vasudev Menon was born on 25th February 1973 in Kerala,India. Though Gautam Menon was born in Kerala, he was brought up in Trichy.. He has done his schooling in Vailankanni Raj Matriculation. Hr., Sec School, K.K Nagar, Tirichy. Gautam Menon had completed his dergree in Moogambigai Engineering College as Mechanican Engineer.


Gautam Menon's Entry into Film Industry:

Gautam Menon was very much interested in Film Making since his childhood days. It seems that Gautam was impressed by the movie Nayagan and decided to get into movies and take film making as his career, so Gautam convinced his parents about his decision and started writing his scripts in college hostel. Gautam's Mother wanted him to do ad films as trilas and he did so. Gautam Joined Rajive Menon to assist in a movie called "Minsara Kanavu"in the year 1997.Gautam Menon slowly brought out his script and launched a Tamil movie which is most romantic called "Minnalae" in the year 2000. It is also said that this movie partially reflects Gautam's Life. The hit of this movie has taken Gautam Menon to a newer height in his life. This "Minnalae" movie is composed of music by Harish Jayaraj who is also new to the film industry then.


Movies of Gautam Vasudev Menon: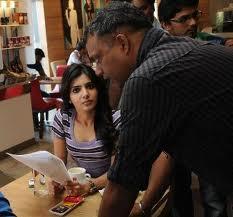 Gautam was consistently occupied after the success of Minnalae. Gautam's action thrilling movie was called as "Kaaka Kaaka" in the year 2003 which was shot by Surya with Jyotika which was also a grand success to Gautam. Gautam wanted to do a thriller movie and so he started the script for "Vettayadu Vilayadu" which had Kamal Hasan and Jyothika in place. This movie was a big block buster movie in Tamil in the year 2006. The music of this movie was amazingly done. Gautam's next project was "Pachaikili Muthucharam" in the year 2007. This movie casted Sharath kumar and Jyotika in place again. One of the Songs in this move was written by acterr Rohini which brought her the great name on this.His next grand success movie was "Vaaranam Aayiram" in the year of 2008. After Gautam's Father death, he was mentally affected and so Gautam deddicated this movie to his Father. This movie is also said to reflect half the life of Gautam. This movie casted Surya, Sameera Reddy and Simran. Which was a very big hit in Gautam's career. This movie was also won the "National Film Award" for the best Tamil movie in 2008. His very next movie was "Vinnai Thaandi Varuvaya" in the year 2010. This movie casted Simbu and Trisha. This was a heart throbbing movie for the college students. This movie had a lots of impact on the youngsters. After the very great success of this movie, Gautam wanted to remake this movie in Hindi casting Emi Jackson and Babbar and the movie name is called as "Ekk Deewana Tha". Gautam also remade this movie in Malayalam with actress Samantha and Naga Chaitanya. This movie music was composed BY "AR Rahman". Gautam wanted to release this music outside India, so this music was launched at "BAFTA" in London. This musical launch achieved a great success in Gautam's Life. Gautam's next movie was "Nadunisi Naaygal" casting Sameera Reddy which had a great impact on the Society. This Movie was reviewed by Silamabarasan and Bharathi Raja since they both worked on thriller movies.

The following are the top most movies and the year of release and the language in which the movies are released: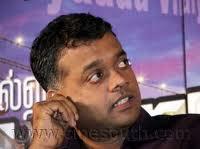 1. Minnale -2001-Tamil
2. Rehna Hai Tere Dil Mein-2001 – Hindi
3. Kaakha Kaakha -2003 -Tamil
4. Gharshana-2004-Telugu
5. Vettaiyadu Villaiyadu-2006 – Tamil
6. Pachaikili Muthucharam-2006-Tamil
7. Vaaranam Aayiram-2008-Tamil
8. Vinnaithaandi Varuvaayaa-2010-Tamil
9. Nadunisi Naaygal-2011-Tamil