Power Star of TamilNadu Dr Srinivasan Profile and Biography

He is a popular known comedy and funny figure in the Tamil Film Industry. Dr. Srinivasan known for his funny movies and fans, called himself as Power Star in the industry. He has acted in more than ten films and started his acting career from the year 2010.


Power Star Dr. Srnivasan Film Actor: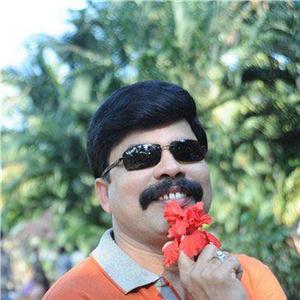 Tamil Nadu's biggest and famous comedy guy popularly known as power star, he himself named it. Has a bunch of fans around him always. Dr. Srinivasan famously known for his movie Lathika and many more. Power stars rocking fans says he is the next Super star of Tamil industry. Let us see the biography of Dr. Srinivasan.


About Power Star:

Initially Dr. Srinivasan was a doctor running his own hospital was first used to produce Tamil movies in the Tamil film industry. After some time he himself started acting in Tamil movies. First he became a critic among people, people started to tease and make fun of him to act in movies spoiling the industries name. Then also he didn't get tired keep on encouraging him by himself he started to act in many movies but no one is ready to sponsor him, so himself produced, directed and acted in the movies.

He is considered as the comedy piece of entire Tamil Nadu. The man has said that he has die hard fans for him all over the state. But he has kept them by giving salary with him as fans, to shout and praise him in front of the public crowd. Though many people say he is a mad fellow trying to expose himself, many say that he uses this kind of trick to get a name and to make him notable person in public.


About His Family:

Dr. Srinivasan is married and have three kids. The kids are studying in school level. In one of his interview he mentioned that his kids are telling him not to act in movies as a actor. But he is still acting and his children doesn't like it. Whenever he goes to participate in any reality show or interview in TV, he used to take his family members along with him.


Movies Acted By Power Star:

The first movie he acted and released is Pa.Ra.Palanisamy in 2010 which was not known by anyone in Tamil Nadu. But he said the movie ran for more than 100 days successfully. Then he released the following movies
unakaga oru kavithai, Indira Sena, Mandabam, Neethana Avan, Lathika. In the movie Indira Sena he acted first time as a police officer. Only these movies got released in theater's and didn't even run for one day successfully.

The other movies which are yet to be released are Mannavan, Padai Thalaivan, Desiya Nedunchalai, Seenu M.A.B.L, Manusan, Thiruma, Moolakadai Murugan, Surangapadhai, Seenu. Don't know these movies will come or not, but not yet started shooting but named fastly. Recently he said that Anandha Tholai is his next release. He directed only one movie Lathika, all other movies he produced and acted.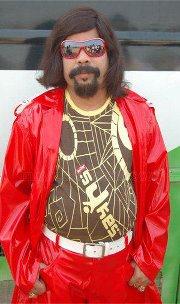 Fame And Name He Got From Public:

These movies have been released only in one theater in Tamil Nadu but power star claims the movies has been successfully run throughout the state. The movie will be taken form the theater the next day itself but he Say's its running for more than 100 days. His fans used to praise him as thalaivar , next superstar and a lot more. People used to tease him and used to see him as funny crazy fellow, but you have to see his over confidence in speaking where no one will have. In one reality show called Pasa Pravaigal hosted by kovai sarala famous women comedian in the industry conducted by kalaignar TV. She asked him whom do you think as competition for you in the Tamil Film Industry do you people guess whom he said- Super Star Rajnikanth kovai sarala got stunned by his saying. This over confidence he got no one in this world will have.

Girls and kids used to get scared of him seeing in the movies, so they don't watch his movies. If anyone unknown to him praises him in front of power star like thalaiva saw your movie ten times awesome he'll immediately give him 100 Rs or more as gift for praising him. There is a talk for this money itself many fellows wantedly praises him to get money.

Before his movie release big banners of him with various pose used to kept along the roads by him for gaining the attention of public. You should see his dancing skills in the songs in his movies definitely you'll become blind. He has claimed that Lathika was the most successful movie in his film career that he said that movie run for more than 250 days. For 100th day and 200th day he and his fans personally celebrated it grandly.

He is very famous in social networking sites like Face book and You tube. In you tube his videos, latest talks everything will be posted for people to enjoy the comedy he did in all his movies , his dancing skills and his romantic acting. In Fb he is treated as a iconic comedian and used get damaged by all users. His name has reached till USA and many other foreign countries for his stupidity and comedy. But some people thinks he is a comedian and some others insult and rage on him for his idiocy.