Tamil Actor Kamal Hassan - The Legend Of Indian Cinema

Kamal Hassan is a Tamil actor who has contributed his acting skills in many language movies across India. First Indian to shine in all South-Indian cinema categories. He is a legend in the history of Indian cinema and is a wonderful person in real life.


Ulaga Nayagan Kamal Hassan- The Great Legend Of Indian Cinema: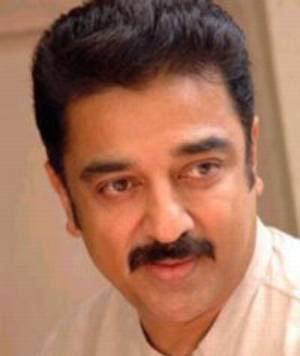 Kamal Hassan is an Indian actor who has excelled in the history of Indian cinema for more than 50 years. He is a Tamlian in origin has bought numerous credits and honors to Indian cinema through his acting cum direction. He has won many awards and made history where no other actor in Indian cinema have ever made. Let us see the biography of Kamal Hassan- The Legend In Indian Cinema.


Actor Kamal's Early Life And Family:

Kamal Hassan was born in Paramakudi a small village in the state of Tamilnadu in a Tamil Brahmin hindu family on 7th November 1954. His father is a lawyer, Kamal was the youngest one in the home among the four siblings. From his young age he did not only well in his studies but also had great passion towards entering the film industry. His father was strict and encouraged his children to study well. Their two elder sons followed his dad's saying and became lawyer's. He has a elder sister Nalini and she is a dance teacher. Kamal later built an auditorium and named it as Nalini Mahal after his sister name. But Kamal choose a different career and carved his path towards the Indian film industry. He is multi talented and has strong desire towards this artistic path. He started his career in the year 1978 and successful till today. His cousin Charu Hasan, Anu Hasan and Suhasini are all actors in the Tamil film industry for years. Kamala Hasan is a national award winner and his cousin sister Suhasini is also a national award winner.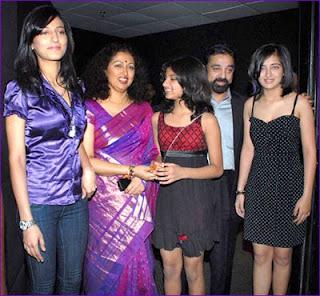 Tamil Actor Kamal's Love And Personal Life

Kamala Hassan was known as "Kadhal Mannan" meaning 'king of love' by his Tamil fans when he used to act in romantic stories in the movies. During 80's he had huge girls fan for him around India. During his career he has many partners from 70's till today. When he started his acting career he acted many films with Srividya and the couples both lived together for few years. Later in the year 1970 when he was 24 year old, he married Vani Ganapathy. The couples started to appear together in award functions together. She was the costume designer of the movies in which Kamal acted those days. After ten years the couples got separated completely after Kamal started having an affair with the Bollywood actress Sarika. Kamal and Sarika lived together they had two daughters, they both married after Sarika giving birth to her second child. Kamal have two daughters first one is Shruti Hasan she was born in the year 1986 and second one is Akshara Hasan born in the year 1991. They both have been born to actress Sarika. Sarika later in the year 2002 filed a divorce against Kamal Hasan and splited in the year 2004. Sarika separated, after Kamal started dating with actress Simran, later she married her childhood friend. Now Kamal is living with Goutami Tadimalla who is a Tamil actress with whom he acted in 80's. She was left by her husband and was suffering from breast cancer where Kamal went and helped her with her treatment and she now lives with Kamal Hasan. Her daughter Subulakshmi is also living with her now together with Kamal's daughters Shruti and Akshara Hasan.


Critics About Tamil Actor Kamal Hassan

Many actors and directors have praised Kamal for his awesome acting and direction in Indian cinema for his skills. Many claimed that if he would have born outside India he would have won many oscars for his talent and artistic thinking. He was well appaled by famous actors of Indian cinema like Mani Ratnam, K.Balachander, Sharukh Khan, Amitabh Bachan, Sridevi. Today's young actors and directors in Tamil industry like Bala, Ameer, Surya and Madhavan have claimed Kamal as their inspiration in the cine career. Kamal has often caught with affairs with many actress in his film career. He has also been fallen into critics of remaking western movies with more sexual themes and scenes in his movies. He is a Atheist and have claimed and shown atheism in many of his movies.


Tamil Actor Kamal's Acting Career And Life In The Cine Field

Tamil Actor Kamal During 1970's
Kamal started his career first in the childhood days itself, he acted in the movie Kalathur Kannama as a child artist in the year 1960. He was very notable through the song "Ammavum neeyae" from that same movie. After years he returned to Tamil cinema industry and started as actor from the year 1970 in the film Mannavan, Arangetrum, Aval oru thodar kadhai and more notable films in 70's. He acted many movies in Tamil and Malayalam language under the direction of famous director K.Balachander. He also won many awards that time itself for his wonderful performances. He also acted many successful movies with the super star Rajnikanth. Being both legends in the Tamil industry for a long time, Both Kamal and Rajnikanth are good friends in personal and in career life.
He became a very successful actor in the Tamil film industry from the year 1970- 1980. He won many awards for various Tamil movies, he acted in the movies which revolves around the story of social relms. In this period of year he not only contributed for Tamil industry also he became famous all over the south film industry in Malayalam, Telugu and also shined in Bengali movies. He won many film fare awards as a Best actor in this period of year for south category.

Tamil Actor Kamal During 80's: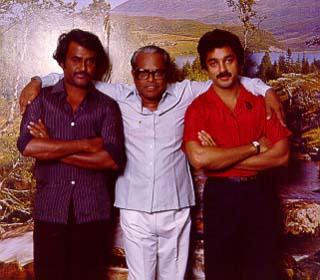 Kamal Hassan entered the Bollywood in this period of year and made many successful movies. His first movie in Hindi film industry 'Ek tujae Ke liye'. He also got nominated in the film fare award for the Bollywood category. He also gave many hit movies in Tamil with leading actress Sridevi like Varumayin niram sivapu, Moondram Pirai. His 100th film also got released in this period of year- "Raja Parvai". He has acted as a co-star in Hindi films with many leading actors Amitabh Bachan, Rishi Kapoor. He acted with leading directors K.Balachander, Mani Ratnam during 80's and acted with leading Tamil actress Rekha, Radha, Ambika, Sridevi. He won many awards in this period of time. One of his very famous movie and hit movie in this period of year is 'Nayagan' directed by Mani Ratnam.By this time he shined in Tamil, Hindi, Malayalam, Telugu and Kannda film industry. He also won Best Actor Film fare award in each language. He also won three national awards and got recogonized in the International film festival.

Tamil Actor Kamal During 90's:
Kamal Hasan started to do many comedy films in this period of year and gave nice entertain able times for his fans to enjoy in the movie. He started from the film Michael Madana Kamarajan, Apoorva sagodarargal, Sathi Leelavathi, Avai Shanmugi. He also made his performances in many different kind and gave movies like Kruthipunal, Thevar magan which is a all time hit for Kamal Hasan. His speciality in acting is he wont use any dupe he himself perform all acting and he brings out the realistic style of acting. His humor sense made him to act in comedy movies and have also succeeded in it.

Tamil Actor Kamal From 2000 Till Present:
Kamal tried a very different angle of story in the movie 'Hey Ram' which raised many critics. Also he did another movie named Alavandan and acted as a psycho patient . He also did comedy type of movie like Thenali, Panchathantiram, Pammal.K.Samandam, Vasool raja MBBS, Manmadha Ambu which also made a good number. In the film virumandi, Anbe sivam and unnai pol oruvan he took a heart throbbing character and melted everyone's heart. He acted Dasavaratham movie in which he acted in ten characters by himself without putting dupe. The movie made a box office hit of Rs.250 crores and made the Tamil film industry proud. He is now acting in the movie 'Viswaroopam' the movie is planned to release around July2012.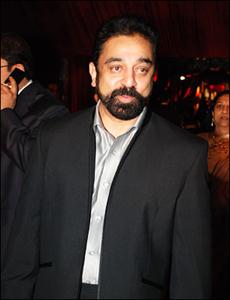 Awards And Honors For Ulaganayagan Kamal Hassan:

Kamal Hassan have won the most decorated and prestigious award Padmashri award in the history of Indian cinema. He started winning awards from the age of seven as a child artist for his magnificent performance in the film Kalathur Kannama he got gold medal from president of India. He is the only Indian to win three national awards as Best Actor one for producing regional movie. He holds this record as the first and only Indian. The list didn't stop he bagged nineteen film fare awards in many language movies. He was described as 'Director Of Focus' in Rotterdam Film festival for his performance in the films 'Pushpak' ,'Kruthipunal', 'Nayagam',' Heyram' in the year 2003. His movie 'Virumandi' won the 'Best Asian Film' for the first time in the Puchon Fantastic film festival.
In the year 2005 Sathyabam University a world class famous Indian University offered Doctrate honorary for Kamal Hassan. He won the Chevaliar Sivaji Ganesan award for his excellence in the Indian Cinema history by Vijay Awards team inaugural function in the year 2006. He was honored by Kerala government for his service of 50 years in Indian cinema during Onam celebrations in Trivandrum. He was appointed as the chairman of FICCI(Federation of Indian chamber of commerce) in the year 2009.