'Neeya Nana' Gopinath TV Anchor In Star Vijay

Gopinath a TV anchor in a tamil show called neeya nana conducted by Vijay TV, taking the voice of chennai people in various topics related from personal life to public and political topics. He has took the show very well and being successful in his anchor career from the year 2006 to till today. Let us see the biography of Gopinath.


Neeya Nana Gopinath- TV Anchor: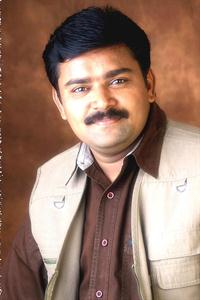 C.Gopinath a famous tv anchor in small screen Tamil industry. He has been very famous and popular through his show Neeya Nana hosted by star vijay tv. He gained lots of fans in Chennai and all around the globe from this program.


About Neeya- Nana Program In Vijay TV:

This program is a very popular Tamil reality show hosted by star vijay tv in chennai. The program describes real feelings and expressions of people in a debate they conduct between two teams on a common topic about the society or real life or relationship and many more. The topics vary in many categories and genre. But it brings about the real true feelings, fights, heartbreaks and tears. The show is very successful and from the first day the show started till today there has been lot of craze towards the show among the people of chennai. It became the best family sitcom for all people in Chennai. The program is telecasted during the weekend so it became one of the favorite sitcom among the people. The program has been telecast by vijay tv at 9.30 Pm to 11.00 Pm Sunday.

Gopinath was the anchor of the show from the day the program has been started till today. He took the show very interactive and in a efficient also added credit to him. He was also very famous for his speech, talking and his way making the debate more into interactive section opposing each team one and another and finally compromises the teams and brings an conclusion at the end in a fair manner. He always used to anchor the show wearing coat suit and vesti and shirt during festival time shows which is the traditional dress of Tamil mens.


About Gopinath Life And Family:

C. Gopinath was born in Aranthangi, a small village situated in Pudhukotai district of Tamilnadu. He was born on July 4th 1975. He was married to Durga Gopinath in the year 1998 and has two kids one son and one daughter. His son name was gopi and daughter name venba. He started his job as a television anchor in the year 1998 with raj tv network.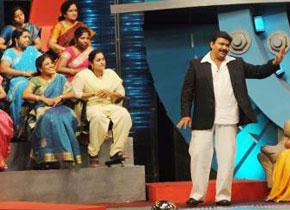 Gopinath's Career Growth And Critics:

Gopinath's media career began after completing his BBA in media category line. His first opportunity is given by raj tv. But his major break through in his career line started in star vijay tv in the program Neeya Nana. He anchored for the show first time in the year 2006. He was very successful in conducting the show till today and became very popular tv star among people of Chennai. He was also called as 'Neeya Nana Gopinath' by his fans.

After his success in this show he anchored many television programs like Makkal Yar Pakkam, Nadanthathu Enna?, Sigaram thotta manidargal. He also anchored award functions like vijay Awards and more. He has enacted and showed his talents not only in media but also in various other ways.

He wrote two books and published it successfully throughout Chennai. The books are "Theruvellam Devathaigal" in 2007 and "Please indha Puthagathai vaangatheenga". Recently his name went into a controversial issue among his fans of neeya nana. In the show neeya nana he invited Dr.Srinivasan the power star of Tamilnadu for which he apologized to his fans regarding this. His career as a television anchor was very successful in the Tamil small screen industry.


Awards And Honors To Gopinath:

Gopinath has won many awards for his anchoring style in tv programs and also participated in various foreign show all over the world. He was awarded as the best anchor in the state of Tamilnadu by vikadan group(Anandha Vikadan) in the year 2007-2008. Also awarded Young International Award by India Today magazine for the year 2007. Awarded as Outstanding Young Indian by Junior Chamber International in the year 2008.

He also participated in various events across the globe like International visitors program held in 2004 he was invited by the government of America. He participated in International health conference happened in Sydney, Australia in the year 2007.