Vijay TV Anchor Divya Darshini Profile

Divyadarshini is a anchor from vijay tv. She is a famous TV personality in the tamil small screen industry, she has acted anchored in many shows and also has excellent dancing skills. Such a multi talented girl proved her talent and made her name stand firm in the tamil screen for years.


DivyaDarshini TV Anchor- Popularly known as DD: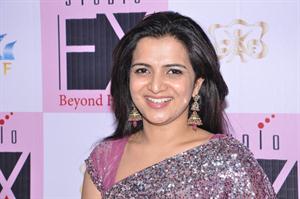 Divyadharshini popularly known as DD is a anchor cum actress cum famous television personality in the Tamil film industry. She has been well known by her popularity in star vijay tv a Tamil channel providing modernistic programs which has been liked by this generation. DD has been a very good dance performer has contributed many special performance in many programs and celebrity functions.


About Vijay TV Anchor DD's Early Life

Divyadharshini Neelakandan was born in 17th February 1982 in Chennai. From her childhood she possessed lot of talents in speaking, acting and dancing. After her dad's death to save her family from poverty she and her sister entered the tamil cine industry for running their life. She stopped studying and started her career here in a very young age. She started her career in the television industry when she was fourteen year old as a anchor for the show 'Ungal Theerpu' sponsored by Nutrine Mahalacto. She has a elder sister Priyadharshini who is also a multi talented tv personality who has been a news reader, anchor and actor. Both the sisters contributed in many shows in star vijay tv and in many more channels in Tamil small screen. She has an younger brother who is a pilot. She and her sister has worked very hard to bring up their younger brother as a pilot after her dad's unexpected death.


Vijay TV Anchor DD's Growth In Cine Industry

She started her career in television for first time in the age of 14, for anchoring a show called 'Ungal Theerpu'. In which she gathered media attention immediately she got chance in a Tamil movie directed by the famous Tamil film director K.Balachander- 'Rekkaikatiya Manasu'. In this movie she first got introduced as a actress. Later she didn't go as actress in her career, she changed it and became a famous television personality in India for her beauty, elegance and talking style. She is one of the most notable and well known popular figure in the Tamil film industry. She was popularly called by every one as 'DD'.

Divyadharshini became very popular in Tamil small screen industry by starting her anchor job in star vijay tv. She combined with Deepak an another anchor and first anchored the jodi no:1 show which is a very popular reality dance show in the Tamil small screen industry. The show has gained many audience and fans in the first few seasons. DD was the first person to anchor for the show with Deepak. Her anchoring career started very well in this show. Also she anchored for many other shows in star vijay tv like Girls Vs Boys, Jodi no:1, Home sweet home etc. She has also been a contestent in Jodi no:1 season 4.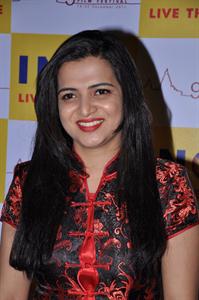 Apart from small screen she also made her career in large screen in Tamil film industry. She has started as actress then into a dubbing artist. She has been a dubbing artist for various actress in many famous Tamil movies. The movies she has been done dubbing in the movies:
Saroja

Nadodigal
Goa
Balae Pandiya
Drohi

She also has acted in some movies for guest performance and also in some movies as side roles. Her acting skill is also wonderful for her various performances in different movies. She has acted in the movie naladamayanthi as madhavan's sister. In the movie whistle she has done the sister role of actress shreene. And done guest roles in the movies saroja and Kazhugu.

She has did anchoring for many Tamil award functions like Star Vijay Awards and many more occasions of honoring elder and famous artists celebrities shows. She is also a very good dancer gave many performances in star and special performance in various shows and functions. She has started her career in the year 2002 and being successful till today.