Registration procedure for Vespa MTV MOD club

Vespa MTV MOD club is a new platform to show your leadership and coolness. Read the article to know more about the club and Registration procedure to become the member of this club. Moreover, every member of this club could a Vespa scooter if his style and attitude is enough to impress the people.


Vespa MTV MOD club

MTV has decided to find out the first ever MOD club in India. The super cool leading company Vespa is going to be the sponsor of this. A mod is a cool, fashionable and confident leader.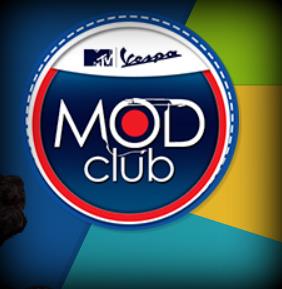 One can win a brand new "Vespa" if he becomes the member of this club.

Vespa is a very popular fashion icon since 1952. This low cost scooter became a fashionable product for the masses in 1946. The name symbolizes the views of youth with style. It never went out of fashion. The journey of Vespa started from a single scooter manufactured in the year 1946 by Piaggio and Co. Not only in Italy but it got popularity in foreign countries also. This includes India, Europian countries, North America, Indonesia, Soviet Union, etc.

In India, the production of Vespa first started by Piaggio in the 1960s. Bajaj Auto was the intial partner of Vespa. As per the Indira Gandhi's privatization programs, the license of Piaggio was not renewed. Even after that, Bajaj started producing scooters based on the model of Vespa. The scooters were named as "Chetak". Later, Vespa also joined hands with LML Motors. Vespa alsong with LML motors started selling P series scooters. Vespa scooters were soon seen in the motor cycle racings.



Registration procedure for MTV Vespa MOD Club

If you think that you are cool and have leadership qualities then you can become the member of Vespa Mod club and win a vespa. All you have to do is upload your cool video or write something about yourself on the official page of MTV India. Before doing so you have to register yourself as a participant on mtv.in.com/vespamodclub/register.php